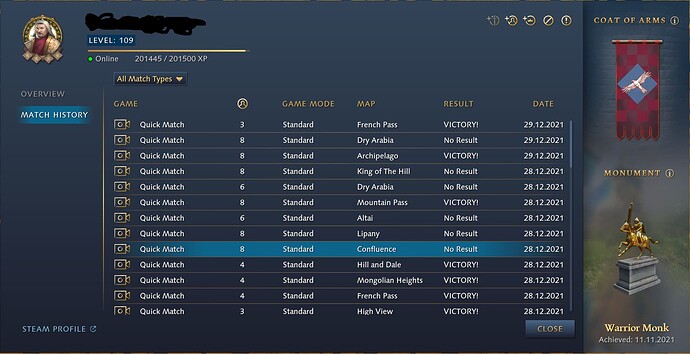 Still not ban … Am really disgusted by your approach toward this @LELIC
its just and only shame on your account and you show to all of us you dont give a sh*** about fair and healtry gameplay.
King of all cheaters not baned even after month? Oh I wonder how long is this gonna take in others cases.
Now we should all asked ourself why are people so triggered and numbers are dropping when even the most crucial aspect of every game - a FAIR GAME is not accomplished in this game.
There are still many many many more players hidden to us and we (regular players) cannot even detect and report them because of your epic HIDE MATCH HISTORY (5head 70IQ move).
I would bet my testicle there is not even a way to report somebody in this game.
Congrats for a discovering a way how to lose players ASAP