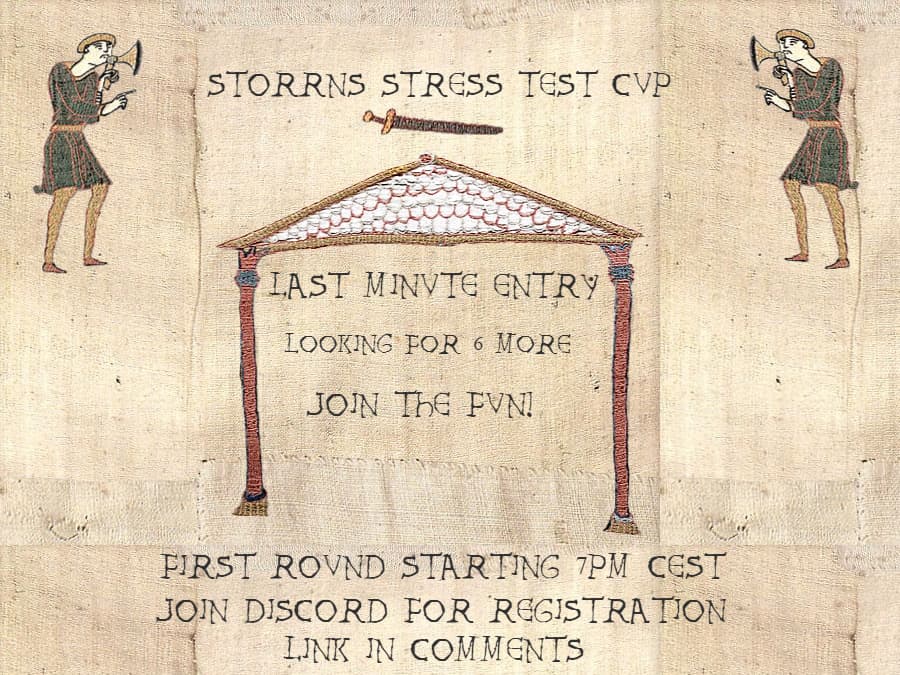 HAIL CHAMPIONS!
We are still looking for a few more people to fill our tournament, I need two more people who will get guaranteed spots (FIRST IN FIRST SERVED)
I also want about 4 extras to fill in if people no show.
Details;
5 Rounds of Matches, first 4 rounds are SINGLE GAME, SINGLE ELIMINATION
Map - Arabia
Map Size - 1v1
Win Condition - Conquest
Civ Pick - Hidden
Finals are BEST OF 3 - same game settings.
First round begins on the 18th of September at 7PM CEST - We will complete 3 rounds on the first day - time permitting!
How to participate - Join the Discord Server and enter your name in the tournament registration channel, keep an eye on announcements for when match ups are announced.
How to watch - Join the Discord Server and keep an eye on the announcement channel for links to twitch when streams go live.