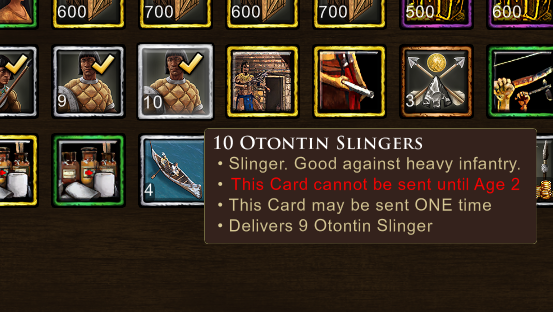 Just now, my friends told me the Aztec's slinger cards are nerfed, which are not mentioned in the newest update log.
I'm not sure whether the devs intentionally did this or just missed these details. But it has happened too many times ngl, from the first baseline update release (which missing many many change between legacy and DE), to the new USA dlc update (didn't tell us that the outlaw units are not trainable for native Americans until age 3, and the 1.6x XP bonus fix to Torii).
Anyway, i think the devs should write down all the updates in release notes. These "tiny" updates are really important. Don't hide these change until the community seek them out.