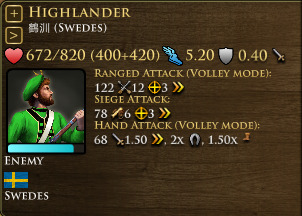 Sweden gets way too much stuff and it's not even fair at this point, especially in Treaty …
Being able to train mercs from barracks at such cheap prices make them so broken. Like why would you give them so many options ?! They have Swiss Pikemen, Landsknechts, Fussiliers, Highlanders, Black Knights and Jaegers and they also have a politician that boosts their strength without adding extra coins at their initial cost.
Look how OP is the Highlander and he is only 2 pop and it costs only 200 coins…
Something needs to be done.