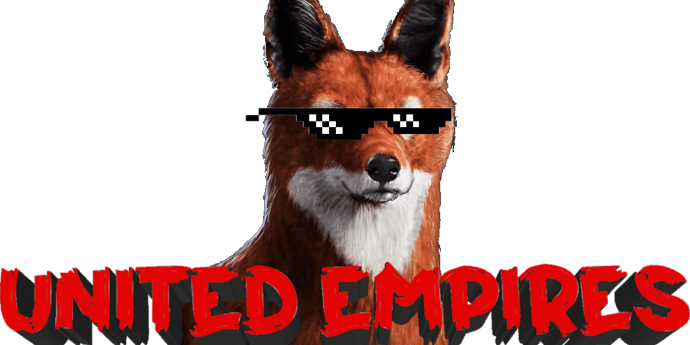 Below are relevant values we collected from the tournament.
Disclaimers: It's just raw data, with a lot of bias imo, I don't know how useful they are to say certain things. It is up to the users to define how to interpret or discard them.
On the other hand, following the advice from the previous time, the data of each game and mach up are attached, and two summary tables of the win rates of the civilizations and the individual performance of each player.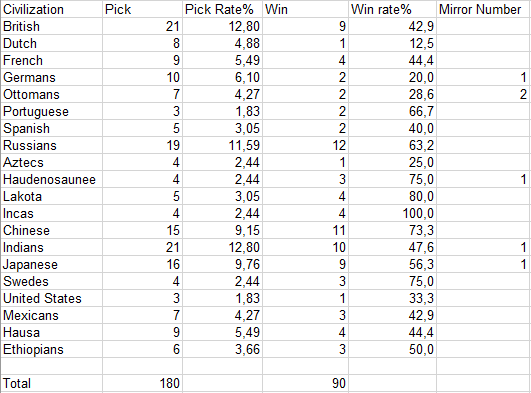 Win rate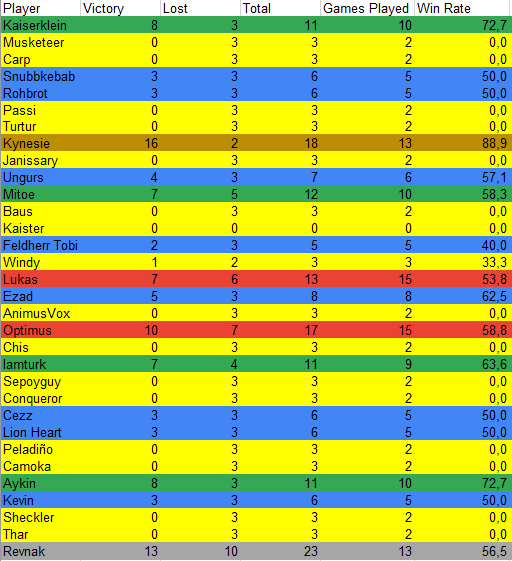 Individual performance.
Drive:
YOUTUBE: Youtube United Empires
DISCORD: United Empires
TWICH: Twitch
BRACKETS: United Empires Summer Cup | Bracket HQ