GAME INFORMATION
GAME BUILD

#:

13.18214
GAME PLATFORM: Steam
OPERATING SYSTEM: Windows 11
ISSUE EXPERIENCED
When playing on unknown, you can roll a start that provides a bank wagon. If you ship a bank wagon as United states, you are unable to build your bank in this case since the shipment does not increase the cap past one.
FREQUENCY OF ISSUE
100% of the time / matches I play (ALWAYS)
REPRODUCTION STEPS
Here's the steps to reproduce the issue:
Play as United States on Unknown.
Reroll until you get a start with a bank wagon
Build the bank then ship Dutch immigrants
Attempt to build the bank with the received wagon
EXPECTED RESULT
The shipment should increase the cap by one instead of to one.
IMAGE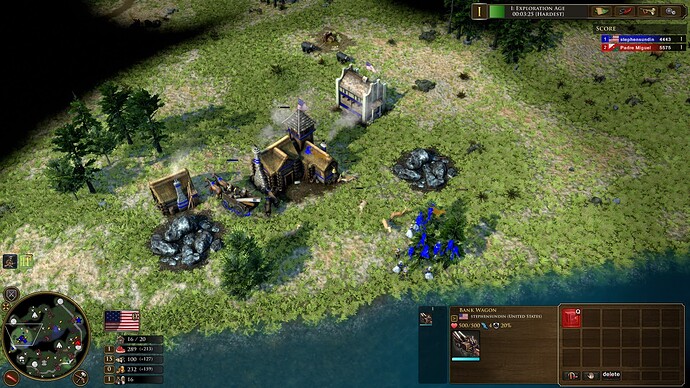 GAME FILES (SAVE / RECORDING)
bank bug.age3Ysav (3.0 MB)