I recommend using this topic to comment on suggestions that can improve the forum in general.
---
I want to suggest the following changes.
---
Each user should have the ability to delete their own posts without the need to self-report, I recommend putting this feature in Profile/Topics.
Example.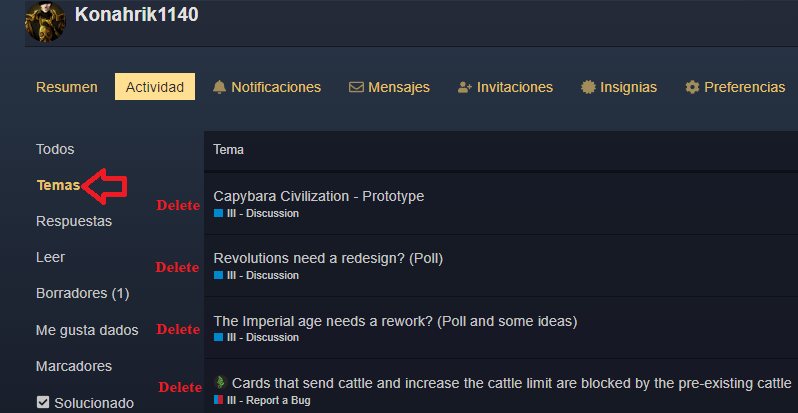 Users should be able to create temporary themes that are deleted after a certain time, I recommend that the minimum time be one month and the maximum one year

Users should be able to add a tag to bug reports that have not yet been resolved or responded to.

Users should be able to delete private conversations no matter who sent them to us.
---
I think these are some ideas that could improve the forum, obviously this is just my opinion.

---
Clarification, would never delete the best topic in the world, Capybara Civilization - Prototype.