GAME INFORMATION
GAME BUILD

#:

100.13.10442.0
GAME PLATFORM: Steam
OPERATING SYSTEM: Windows 10
ISSUE EXPERIENCED
US scout cards "Semonole scouts" and "Apache scouts" give native warriors, they share the elite upgrade with native TP warriors, but not stealth abilities.
FREQUENCY OF ISSUE
100% of the time / matches I play (ALWAYS)
REPRODUCTION STEPS
Here's the steps to reproduce the issue:
Build a native TP (Apache) on map "Painted Desert"
Train some Apache cavaries.
Ship "Apache Scouts" card.
All the Apache cavaries become elite, but only 8 (shiped by card) can stealth.
EXPECTED RESULT
Are they the same? When I combine the warriors, some have the stealth mode, other not. And the build limit is also different.
IMAGE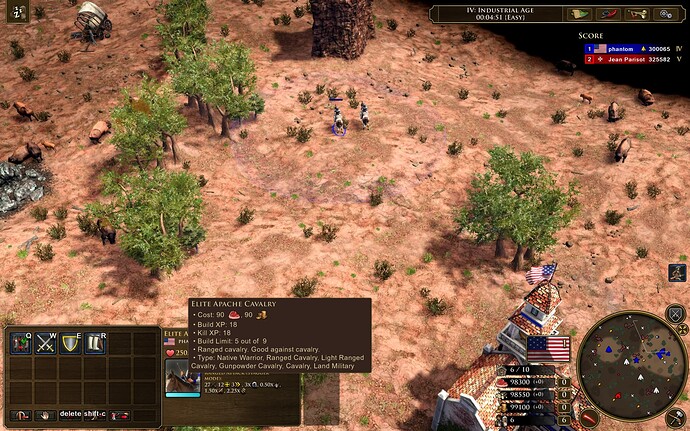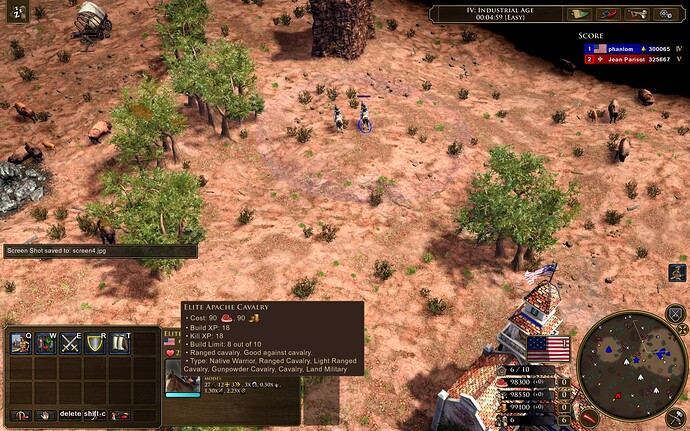 GAME FILES (SAVE / RECORDING)