GAME INFORMATION

These details are CRITICAL; DO NOT skip them or your issue may not be reviewed.
GAME BUILD

#:

13.9057
GAME PLATFORM: Steam
OPERATING SYSTEM: Windows 10
ISSUE EXPERIENCED

DESCRIBE THE ISSUE IN DETAIL (below). LIMIT TO ONE BUG PER THREAD.
6农翻盘_帝国时代 (bilibili.com)
video
After the construction of the implementation of the order there is a problem, the decision version of the feeling is easy to appear the foundation is not built, 31:25 arranged for villager to logging after build two houses , 32:24 a look at the villager in the logging, the house is still the foundation, it is estimated that the villager just passed by the foundation to cut the trees
FREQUENCY OF ISSUE

How often does the issue occur? CHOSE ONE; DELETE THE REST!
50% of the time / matches I play (FREQUENTLY)
REPRODUCTION STEPS

List CLEAR and DETAILED STEPS we can take to reproduce the issue ourselves… Be descriptive!
Here's the steps to reproduce the issue:
Let the villager build something and go do something else (like cutting trees or hunting)
EXPECTED RESULT

What was SUPPOSED to happen if the bug you encountered were not present?
Farmers can build correctly
IMAGE

ALWAYS attach a PICTURE (.jpg, .png, .gif) or VIDEO (.mp4, YouTube link) that highlights the problem.
12.05 ask villager to logging after build two house

13.05 villager are logging but house is still foundation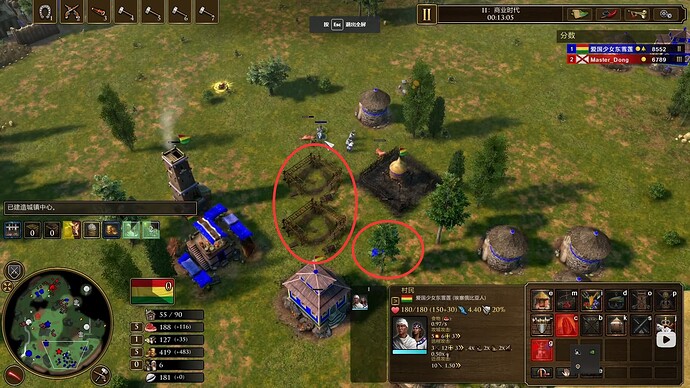 GAME FILES (SAVE / RECORDING)

Attach a SAVE GAME (.aoe3Ysav) or GAME RECORDING (.aoe3Yrec) of the match where you encountered the issue. Link it below if using an external file service.
no
*