So according to the steam page of RoR for AOE2DE: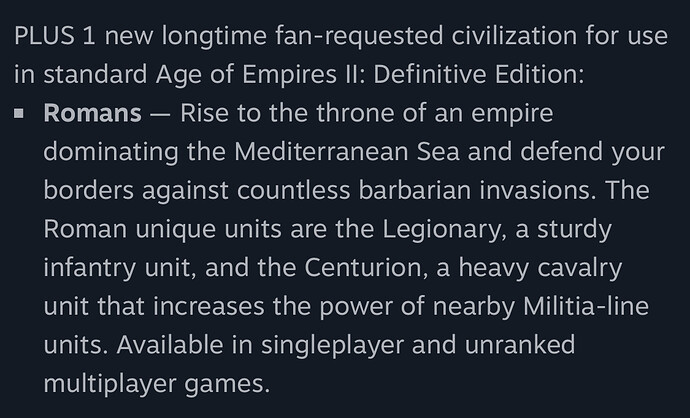 The Roman civ added to AOE2 (not the AOE1 port) is not available on ranked.
I think this is to address the evergoing argument of "Romans do not belong to the time period!", but I also think something similar could be done to AOE3 to mitigate its harsher conflict between contents (unprecedentedly huge for most RTS) vs multiplayer balancing.
Banning whole civs would be a bad idea. But what about every civ only has a hand-picked set of 50 (numbers made up) cards to choose from on ladder? The list is determined by both the dev and the community, banning some broken combos and updated seasonly like balance patches.
This might be easier than tweaking stuff back and forth because the depth of this game is so unpredictable that new combos evolve time after time.
The rest could still be used for casual games and single player contents, I really hope there is more of them.