Having looked back at the older trailers of Aoe IV, it seems there were some changes made that actually play against Relic's interests here.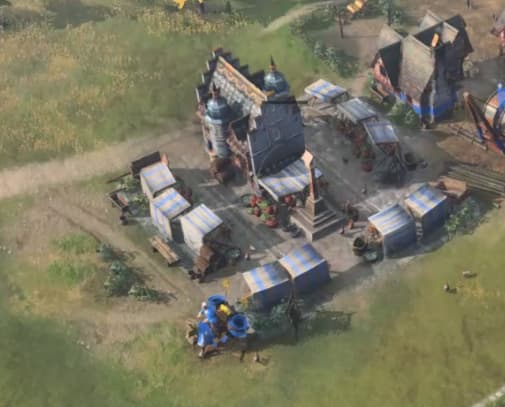 Markets seemed to have much more saturated and noticeable tents than now. Which I think has contributed to many people having trouble spotting where their market is.
It seems earlier on mongols had light cav that only wielded swords (and may have been more unique). But later on it seems they were switched to the generic light cav line that only uses a spear. (only lancers/knights switch to swords and only after they charge)
Walls seem to have lost some aesthetic features like weapon racks.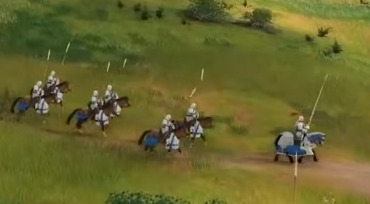 Here we can see an english knight leading what looks like light cavarly?
The fact they have banners at the front of their horses makes them more distinguishable compared to light cav now. (please confirm as I don't have screenshots of upgraded light cav)
Feel free to add more if you notice any!