Hi all, Hi Devs, Hi Savage,
Whenever I play team games we quite often get into the lobby. We being almost all players. The emphasis on almost because quite often one player cannot join.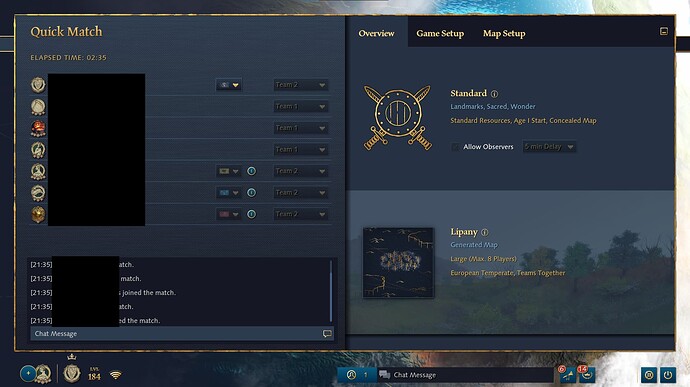 To note:
(1) Game does not start (no countdown timer in bottom right).
(2) Lobby is idle for about 2 minutes, then kicks everyone back into search queue.
(3) Sometimes, after about a minute, the final player is added and countdown starts.
This happens quite frequently and it is annoying. Because (a) we idle in lobby for 2 minutes and thus (b) significantly boosts search times before finding a game.
This is particularly true because sometimes we get "Assigning teams" and another player is just stuck in lobby at countdown 0. Even at this stage it might boot everyone back to main menu and not even requeue. Add on top of this that some people drop while loading and this can easily extend search times by 2 - 8 minutes.