GAME INFORMATION
GAME BUILD

#:

101.101.45185.0
GAME PLATFORM: Microsoft Store
OPERATING SYSTEM: Windows 10
ISSUE EXPERIENCED
I updated to the latest patch, but now I'm not able to join a party, a lobby, or a ranked game. It says the host is not running the same version, even the host updated as well and others are able to join his room.
They are all on Steam, while I'm on Windows Store. I also have the West expansion, but they do too.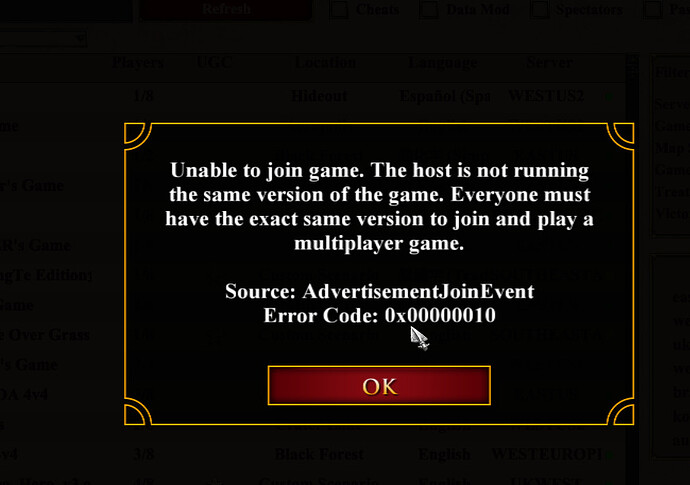 FREQUENCY OF ISSUE
How often does the issue occur?
100% of the time / matches I play (ALWAYS)
REPRODUCTION STEPS
Here's the steps to reproduce the issue:
Update from the previous patch using Windows Store
Restart computer
Try to join a party or custom lobby.
EXPECTED RESULT
What was SUPPOSED to happen if the bug you encountered were not present?
I expect to be able to join.
IMAGE
ALWAYS attach a PICTURE (.jpg, .png, .gif) or VIDEO (.mp4, YouTube link) that highlights the problem.