GAME INFORMATION
GAME BUILD

#:

13.27885
GAME PLATFORM: Steam
OPERATING SYSTEM: Windows 11
ISSUE EXPERIENCED
Villagers converted by 47 Ronin Card Masterless Samuria have no tags. This prevents any units from countering them unless they have the very rare counters guardian effect.
FREQUENCY OF ISSUE
100% of the time / matches I play (ALWAYS)
REPRODUCTION STEPS
Here's the steps to reproduce the issue:
Play as Japan
Go to age 4
Send 47 Ronin
Observe your masterless samurai have no tags, preventing them from being countered
EXPECTED RESULT
The guardian units should get some tags so that they can be countered.
IMAGE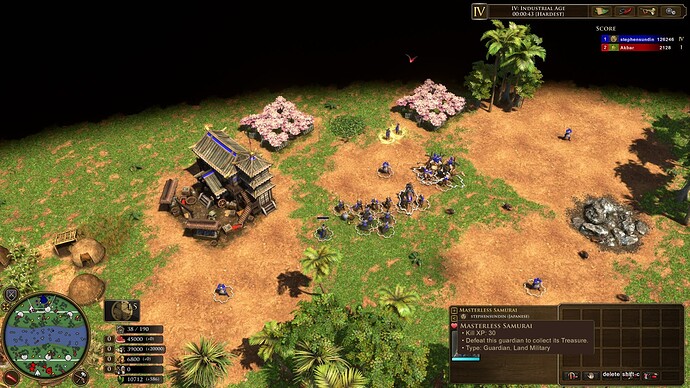 GAME FILES (SAVE / RECORDING)
gaurdian sam.age3Ysav (3.0 MB)