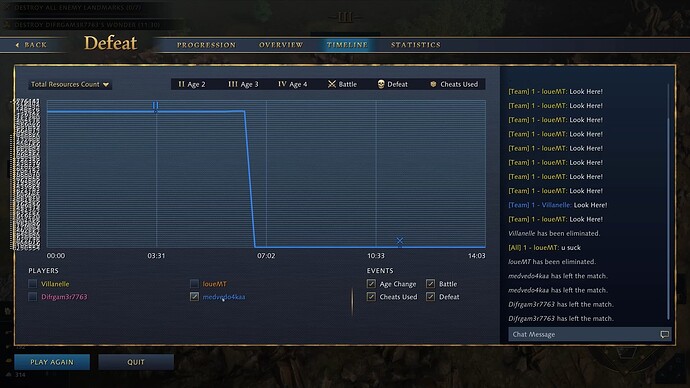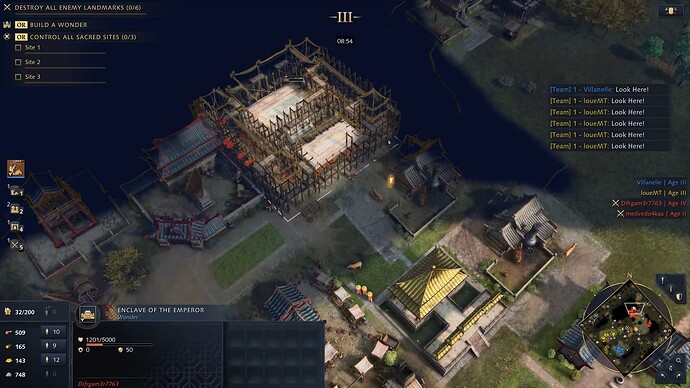 China's top player loueMT and his old teammate "羊毛" in the 2v2 ranking game encountered a cheating player who began to build a wonder in 8 min !
It is still not clear how resource cheating can be done in AOE IV's online games.
However, it is obvious that the "medvedo4kaa" player's total resources number is extremely abnormal.
Interested players can check out the record.
Hopefully, dev will find out and deal with the cheating as soon as possible.