With the various early-access previews popping up, it's becoming clear that the Persians are still using the (incorrect) Middle Eastern building set. There has been a lot of fan requests for the Persians to switch to the Central Asian set (one that they themselves invented, and currently only used by the Cumans & Tatars in-game).
We had been hoping that the re-work would include this, which is the most-requested thing about the civ itself, even more heavily requested than them getting a rework. And the promotional image (seen here):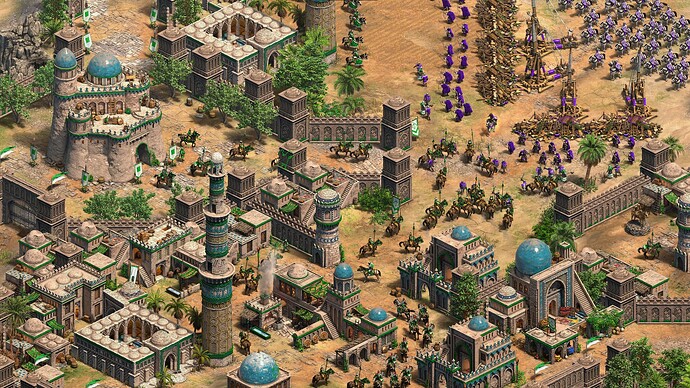 Seemed to indicate that they were to be changed. But alas, that no longer appears to be the case. Which is greatly disappointing. On a personal level, Persians are thematically my favorite civ; so seeing them looking so anachronistic when a better option is available saddens me, and has taken all the excitement out of this update (and even the DLC) for me at this missed opportunity.
The title says it all, but to reiterate. Could they please be changed in the two weeks before release? This isn't a balance change, nor is it particularly difficult (you can do it for scenarios in the editor).
I know Persians have had the Middle Eastern set since Age of Kings; but like Byzantines, this set wasn't correct for them at the time, and now we have something better to represent them in-game that is easily accessible. So when Byzantines, Spanish and Vietnamese had theirs corrected between HD and DE, we had hoped that Persians would follow-suit.
For reference, here is what Persian buildings looked like in the Sasanian era (224–651 CE).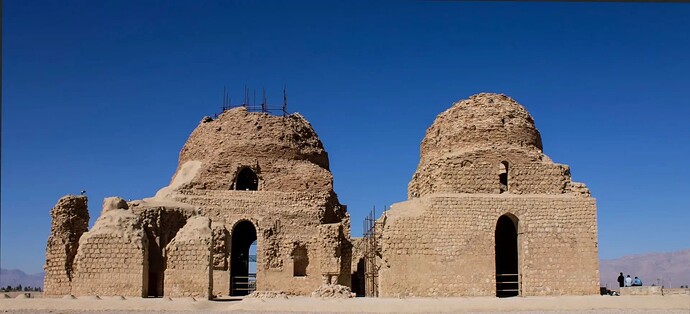 (Sarvestan Palace, Iran)
While time and the elements have not been kind, these buildings resemble the Central Asian Feudal set.
And here is the later buildings:
(Location: Isfahan, Iran)
Resembling the Castle and Imperial Age Central Asian set.
Also Samarkand and Bukhara were Persian cities, places which are featured in the game. The Timurids also used Persian architects to build their palaces and mosques, hence why they look the way they do.
Here is an article on it, for those who are interested:
Perhaps we could use a mod for this, but those break every time a new DLC is released, and would rather we just be able to boot up a game online, pick Persians and see their blue domes as we play.
Lastly, to show the strength of feeling on this; here is a poll. Hopefully the results will convince you that this simple change is wanted.
Switch to Central Asian
Leave as Middle Eastern
I just want to see the results
I hope this convinces any devs (or people that can communicate this wish to them) to please fix this one civ's visuals. Thank you for reading.