Abasi's stats confirm that something is missing, his special units need a change.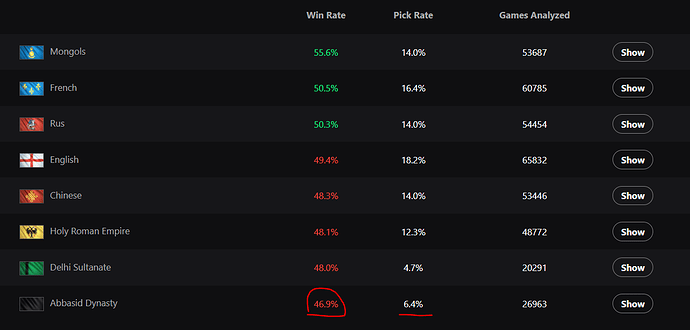 Camel archers have bonuses against spearmen and by microwing them they can win but it is so expensive in addition to their exit time that it is not practical. Analyzing with a friend the bonus is only against the royal knight, a test with an archer on horseback only reduced his attack by 18%, not 50%.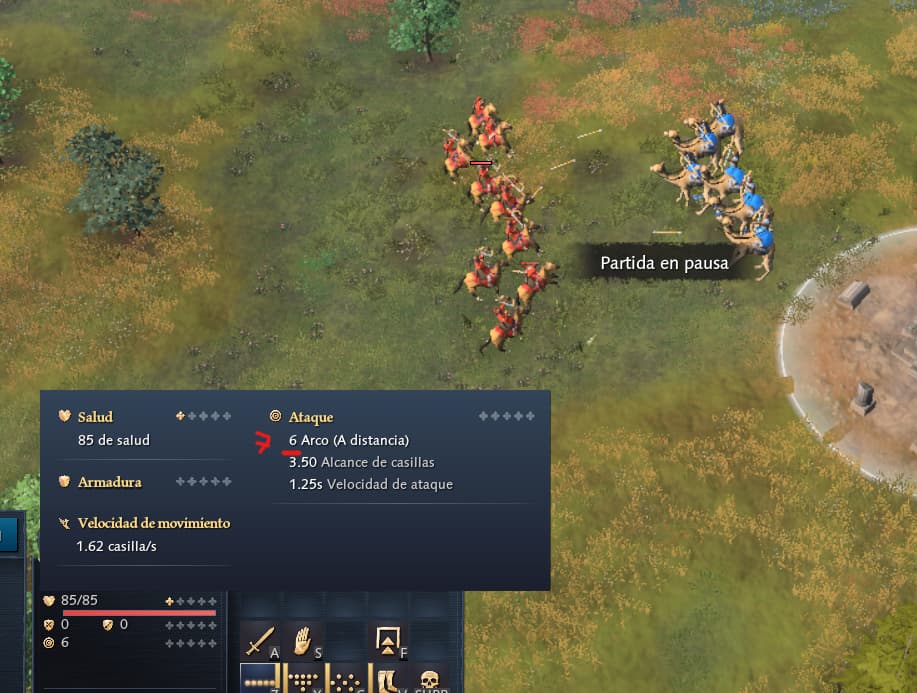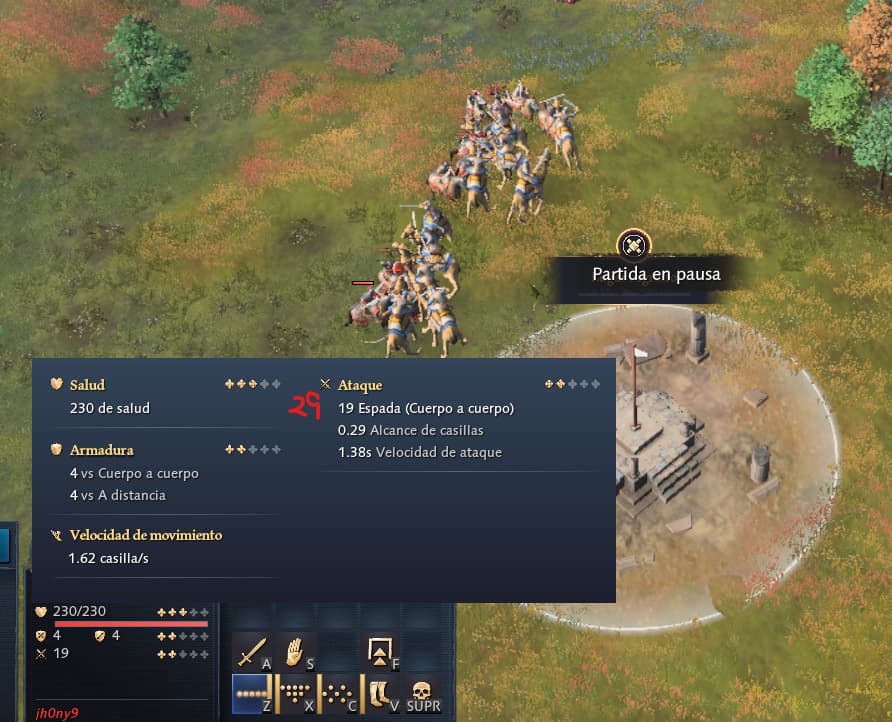 I do not know what changes they will make but some ideas that I have are the following, they should not be all at once:
Decreased the cost of the archer on horseback and decreased his life.
Change the bous of the jiente to camel, which changes from cavalry to bonus against heavy similar to the crossbowman.
having archers in the dark ages will help them, because without them the dark age rams do not work effectively
As the civi is now, I would counter him with a man at arms and crossbowmen. I believe the statistics do not lie and it is the least effective civilization.
complementing the idea, the dark age archers should have lower statistics than in feudal as it happens with the man-at-arms, english, I propose that in the dark age they do not have the +5 bonus against light infantry, and decrease their life . That would make Absais' feudal arite useful but not unstoppable with spearmen.
another idea is to decrease its transition to feudal, other civilizations spend with 4 villagers in 1 minute with 35 seconds, and with 5 villagers in 1 minute with 22 seconds
The camel archer costs the same resources as a lancer knight 240, but the lancer knight has armor which makes it profitable in the long run, so I suggested reducing the cost and life of the camel, that would make it more practical