Hi,
At the moment there is a hard limit on the Abbey of the Trinity with the number of relics you can store (maximum is 3). However you are able to store 5 inside by taking a couple extra steps (or even more in 2v2s/3v3s/4v4s).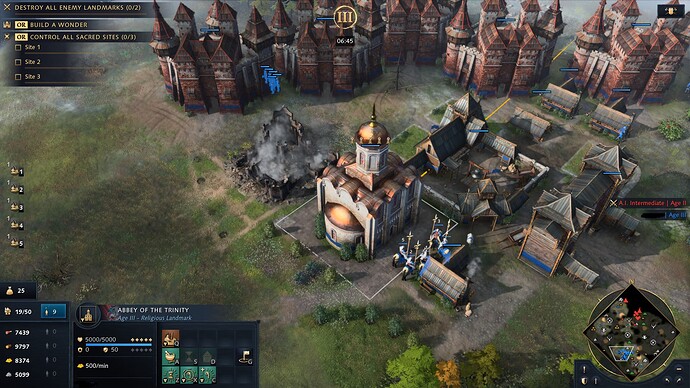 Reproducibility:
Have an unfilled abby (0-2 relics)
Have multiple warrior monks with relics (as many as possible)
Select all and store into Abbey.
This only works with RUS. It does not work with HRE Regnitz nor the Chinese Pagoda.
Thanks.