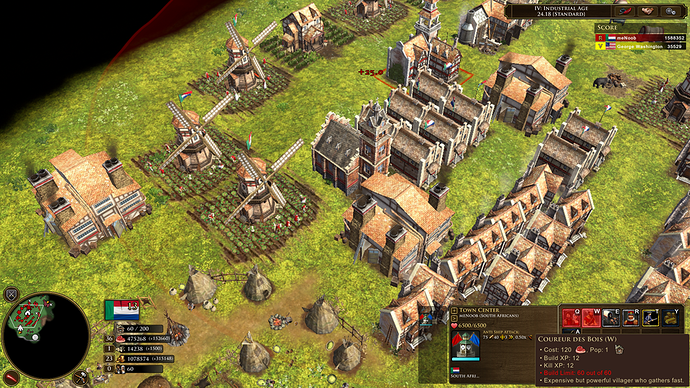 Why do I need to kill al my settlers to be able to spawn CDBs ?
It doesn't make sense … At least transform them into Colonial Militia. There is a 60x100 coins lost investment for me and I need to kill them in batches until I get all my 60 CDBs out from the 3 Town Centers. And that is another cost of 60x120 food. Meanwhile the enemy can go to Imperial and benefit for all the ups that Imperial age can offer.
That's quite a nerf for Dutch SA … I don't get any strong units as infinite shipments and how am I suppose to fight against Imperial Units and Imp. economies with Guard Units and a relative decent eco ?
60 CDBs are equal to 70 regular settlers and with the 60 killed regular villagers, idk if it is worthy …
I spend 3000 resources to Revolt, followed by an investment of 7200 food into CDBs just to receive an extra Factory and an extra 10 regular settlers from my initial settler pop.
That's 10200 resources in total but don't forget that for every queued CDB I need to delete a regular villager first, therefore I lose the resources that the regular villager would have gathered in those 30s required for a CDB to be spawned.
Is this a bug or something intended ?
Thanks