If we compare the size of farms for 100 villagers of each cultural group, we can see that african ones need too much space.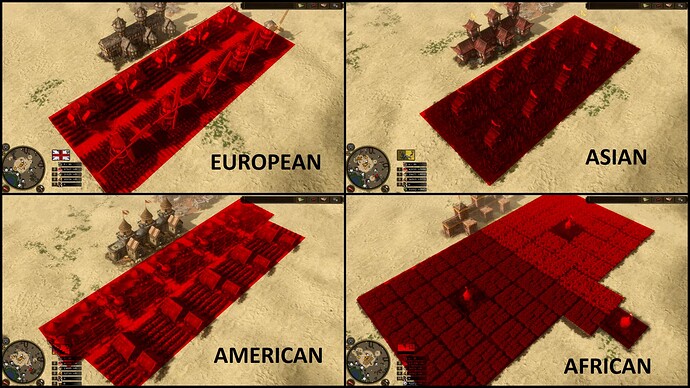 It would not be a big problem if we would not have very limited space in long treaty games. A fully developed economy takes up about half of your "circle" (this is especially severe on maps where the circle does not reach the edge of the map), if we add to it other buildings such as town halls, livestock markets, universities, houses, walls all around, etc, we have very limited space for military buildings.
I think african fields should be twice smaller or be able to handle twice more villagers (with an adequately higher cost). The second option seems to be better because it would also reduce redundant micromegament required to control eco.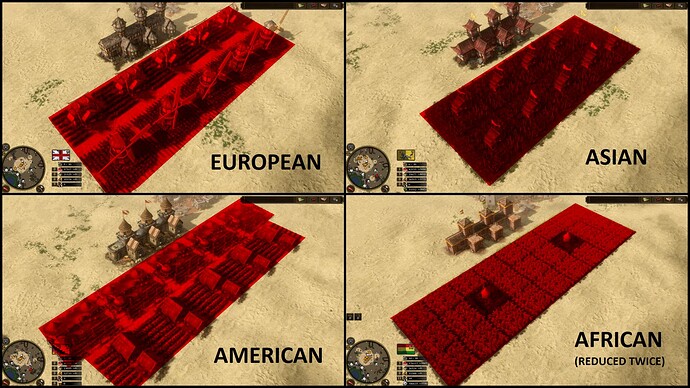 The quantity of fields reduced twice looks just fair in comparison with other cultural groups in terms of taken space.