Alright, this is going to be a super long post and let me start with my personal appreciation of this project beeing a thing and trying to tackle the RTS genre once more to which longterm fan I count myself towards.
My elo is constantly bouncing between 1500 and 1610 right now in AoEIV and I come from competitive scenes of other RTS games.
Masters 2 in SC2, CoH2 1v1, 2v2 top 10 with all factions for about 2 months a few years ago, loved playing 0ad.
As you can see, I enjoy getting a little bit deeper and more competitively into the games I play and am truly passionate about this.
Playing Age of Empires IV tho I can only summarize as beeing an absolutely to the core terrible experience.
Tons of shooting angles in which enemy siege can shoot you but you can't fire back, pathfinding issues of units running it simply down, walls can't be deleted in the most crucial situations to open up the fights for you.
Playing this game is just an overall completely terrible experience.
There are some conceptional issues, some obvious to the core imbalances and the increadibly disconnected respons by whatever developers are responsible for this mess.
Lets start with the imbalances:
And this is coming from a 1v1 perspective (yes I know that firelancers are an issue but since I don't main teamgames that heavily rn I don't feel comfortable in making big statements about them).
There are weekly posts on reddit about pickrate and Mongols/Rus are getting picked around 2/3 of the time.
https://www.reddit.com/r/aoe4/comments/risbsc/last_week_by_the_numbers_civilization_winrates/
I personally have a general winrate of 60+% against every civ, but a winrate of about ~20% against mongols.
And over half of my games I play against mongols for more than a week now, since everyone starts to get sick of it as well and join the abuse train now.
Look at the EGCTV youtube channel for example.
Since the "winner stays on" series nearly 2 months ago, Mongols only lost 2 matches while winning 13 (mongols vs mongols games excluded here).
Marinelord playing as Mongols = win, Marinelord playing against Mongols = loss.
Hera playing as Mongols = win, Hera playing against Mongols = loss.
Vortix playing as Mognols = win, Vortix playing against Mongols = loss.
You can check it out yourself here:
The only reason we don't see mongols all the time is cause you cannot repeat civ picks in tournament games (if, only under certain conditions).
Ptitdrogo responded to the question if he finally got more comfortable with his recently played civs due to heavy elo increase in an interview, after he won the Castle Cup with PiG as his teammate, that he just started to pick and abuse mongols again.
Hera released a jester video about "how to become rank 1" with "I know it's hard for some but just pick mongols is step one".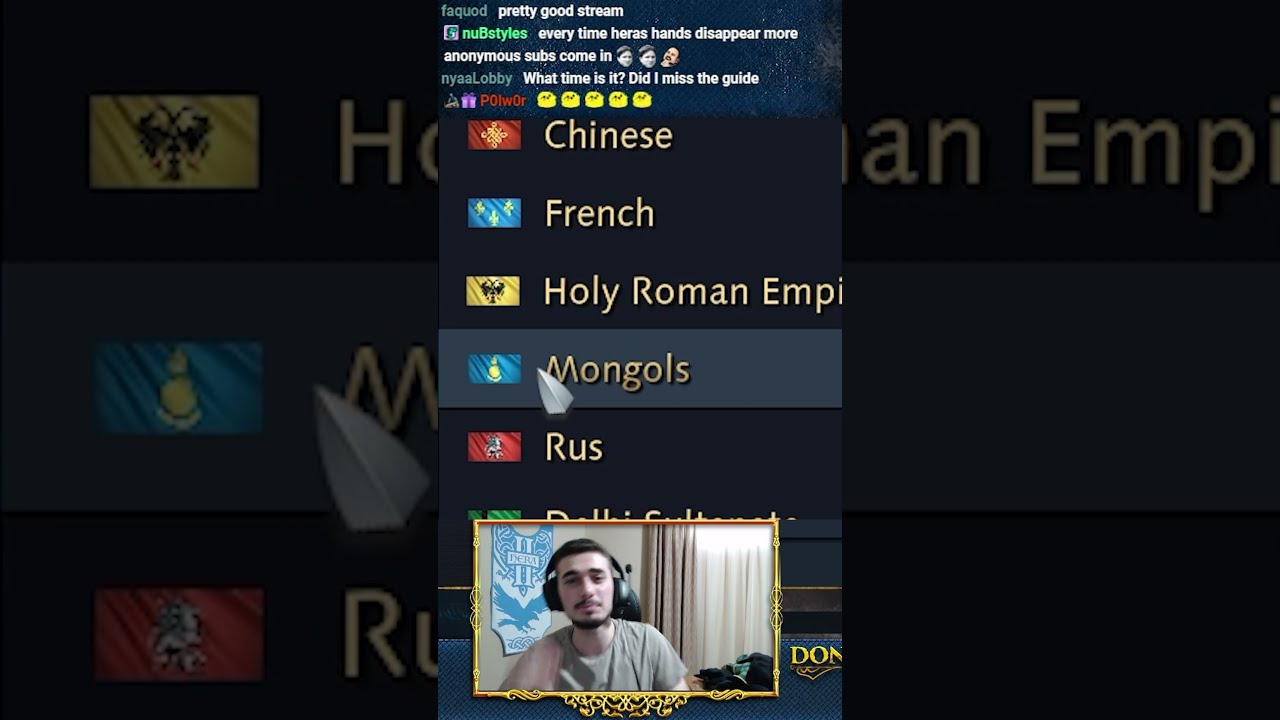 Just today he uploaded one again: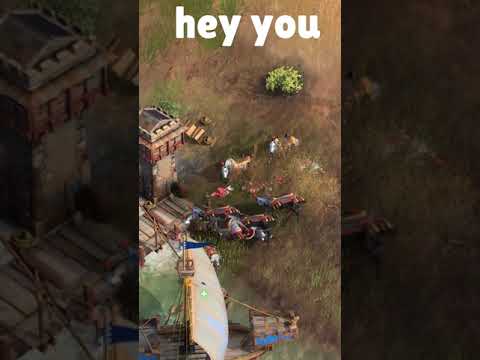 Mongols are just leagues above anything else that you can play on anything but on pure water maps rn.
The game balance is absolutely terrible rn overall.
It's basically Age of Mongols and Age of Rus.
The flat ressources that mongols get in early game through their bonuses with momentum, results in you basically starting 2 minutes late cause you have nothing to benefit from at this point of the game, while the mongol player doesn't even lose a ressource gain lead when entering castle anyway due to the steppe +50% gold gain.
Meaning Mongols can be heck ton opressive and slowing you down by not delaying castle age time or eco growth or unitpressure at all.
Their civ bonuses are begging for reworks.
Usually when you play for something you compromise on another.
If english wants to push, their tech is behind.
If Rus wants to castleage rush, their push is nonexistent.
Mongols just can do everything at once.
Half cost with twice recruitment time due to double recruitment, no house tax, cheaper towers, auto stone trickle.
This is just breaking the game.
Overall the way the civ bonuses are balanced is all over the place.
Some benefit from better eco bonuses/flat ressources instantly at the start of the game, entering the game with more steam, some are way too conditional and only start to kick in in harder big eco transition phases (english/french).
This results in a game that is symmetrical at its' core already, that certain civs are only allowed to do one single thing and nothing else to not fall behind even further (since they are behind by default) which means that there is no openness/creativity for the players to play out.
This makes the game feel heavily on rails and results in a really frustrating and just overall bad experience in more competitive play.
As English you HAVE TO longbowpush and drag the enemy into the mud with you or you are just behind and most likely will never recover the default timeloss that you have simply by playing english.
This results in each map only having 2-3 civs viable to play on, since their bonuses are either nonexistent in this scenario, or straight up bad compared to others.
Which leads me to the next topic:
Conceptional design issues
While I kind of touched the topic with the complaints about civ bonuses before already, I want to focus a little bit more on the gameflow.
In specific: Unitrotation when it comes to siege.
What issues do they have?
Usually when you bring a certain unit on the field it either heavily or slightly forces you to rotate your army depending on what unit you have.
He gets more spearheavy? Time to switch out your pure horsemen frontline with a little bit of barrack meat.
He gets more backline heavy? MAAs into archerheavy play or Horsemen vs Crossbowblobs.
He starts to spam MAAs? Better get some crossbows in the mix.
It's a healthy design of action and reaction, adapting to certain situations by encouraging counterplay.
Siege is the exact oposite of this concept.
Since conceptionally, the only thing that can touch siege in bigger unit compositions is siege itself, Siege units are always forcing to play with more Siege units.
This results in a siege race of siege with bodyblock frontliners around them, forcing siege with bodyblockers forcing even more siege with bodyblockers.
It's a unhealthy concept that doesn't leave alot of room for making good plays either and just gives the player with the healthier siegenumbers the win, cause they start to supress the enemy siegeplay, which is the only thing that can contest his siege…
Finally I want to get into the behaviour of developers that are responsible for the current situation:
It's bad and I hold you accountable for that.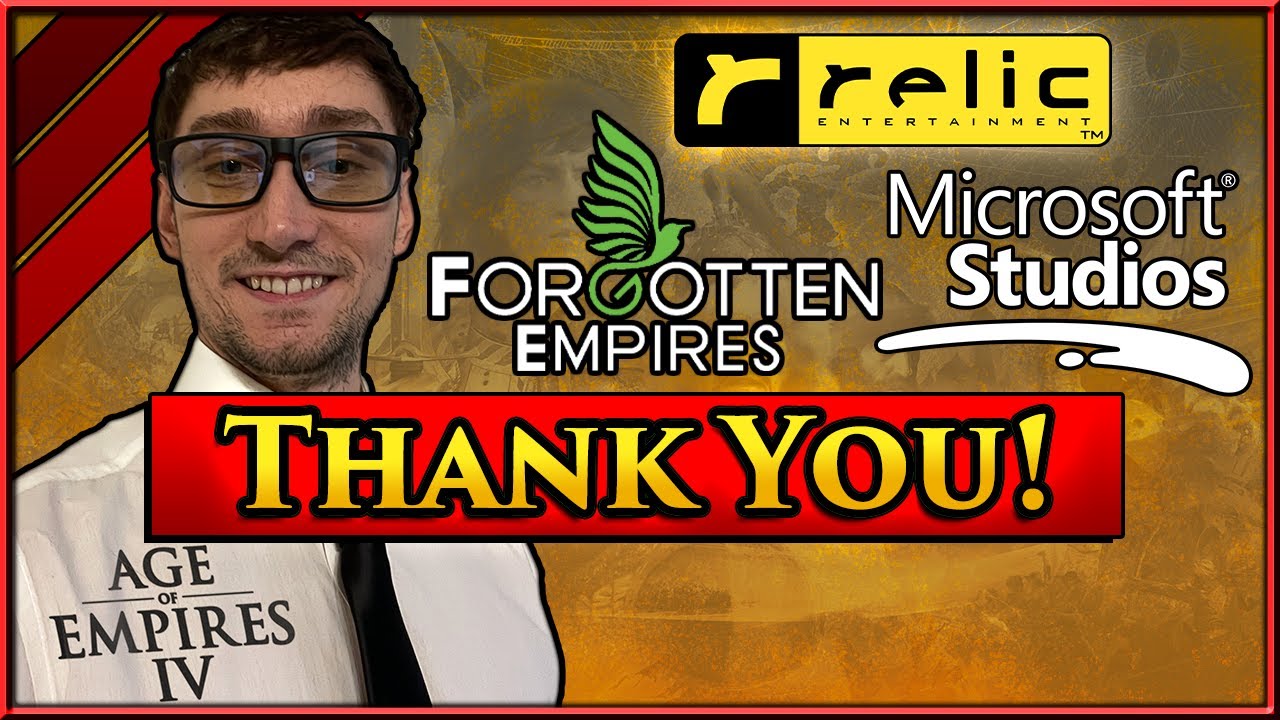 GiveUAnxieties second reason why he left the balance team is basically "we want to work on stuff and patch it, but we aren't allowed to".
He is basically explaining, that they have to wait for other stuff that has more priority to meet their schedules, so they can add their balance changes on top of the planned patch/deadline, and are not really allowed to actively work on and patch the game idependently in an efficient manner.
Viper made a big balance list at the first tournament and nothing of it, besides the big springald outcry, got touched so far.
We get absolutely no sign of any attempt to tackle any issues in this regard at all.
Quite the oposite:
Dead landmarks that are getting critizised since April like the Abbey of Kings systematically get completely ignored, the Age Insider profile we should've received on release date was still not delivered, communityfeedback of the camera zoom is getting lectured "no you don't really want this, you can't play like this" and some completely disconnected balance changes of horsemen nerfs absolutely noone can understand.
After changing certain mechanics like spear bracing or abasid tech location, the game gets super bugged and inconsistent and instead of reverting these untested patches until it's ready and then patch it in, they leave the game broken and let everyone else wait for "bigger updates" to patch in a fix.
The responsible devs seem to live in an absolute dreamworld, completely disconnected from game and community, seemingly not willing to respond to issues that the game has.
I find myself tabbing out of the game more and more, playing more and more SC2 and other Age games again, just to get the feeling again how it feels like what I do in the game matters and how loosing without frustration/this to the core imbalanced "unfair" feeling feels like.
Which is sad, cause I really want to enjoy Age 4.
I got tired of trying to challenge myself and proof myself wrong, since anyone that laddergrinds for a week on a decent level is gonna notice the issues this game has instantly…
Still I queued up more and more day after day.
This whole situation reminded me of a quote by Einstein yesterday "Insanity is doing the same thing over and over and expecting different results."
That beeing said, I continue to not recommend the game to anyone that asks me, still have a negative review up on steam and still, since april mind you, tell myself that it might get better at some point.
I'm tired of waiting, I'm tired to have any expectations at all.
Work on your game guys, it REALLY deserves better.
Best regards,
someone that actually cares.