Please PLEASE someone help me out here, this has driven me INSANE!!!
So a while back I did a very unsuccessful install of AoE3 via my mobile to my laptop using the Xbox app. Knew it didn't work (didn't have enough space of drive) but after this noticed that a lot of my disk drive had been used up. So did the normal, managed to "delete" it off of the Xbox app, but it still appeared in "Apps & features" so uninstalled from there too… each time in doing so not really being satisfied with what I save in terms of it uninstalling.
Anyway, jump to me doing some more digging and still not having any more space on my drive, I downloaded "TreeSize" to show my what exactly was taking up all this space: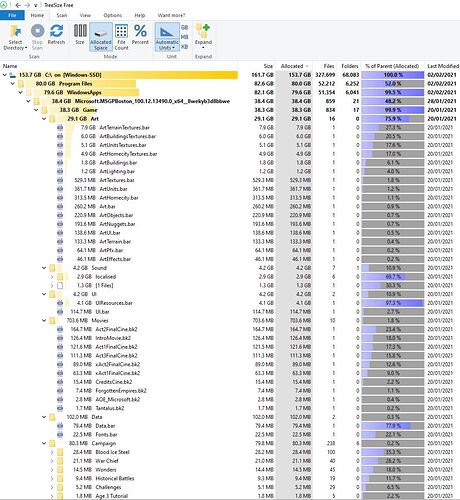 Correct me if I'm wrong, but those files all seem VERY AoE to me, and can I delete them? No I can't! Everything I try, I can't get "permission" to delete these files and I don't know what to do!!!