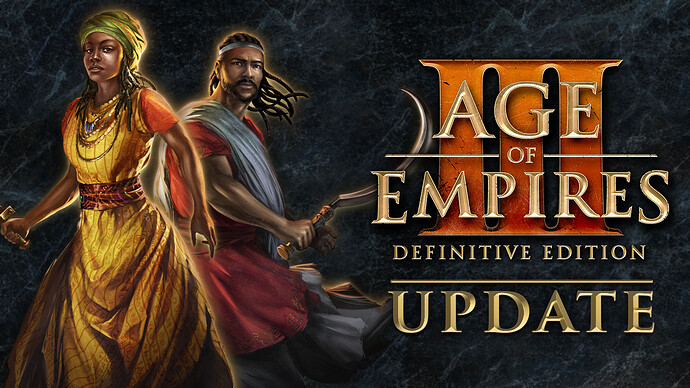 Age of Empires III: DE — Update 38254
Hail, explorers! WELCOME to an exciting day for Age of Empires and, in particular, Age of Empires III: Definitive Edition! That's because today, we're releasing a new contender to join the fight for DE supremacy: THE AFRICAN ROYALS!
Today's update brings with it a number of exciting features and fixes as we strive to provide the very best experience possible. Curious what's in store? Here's just a small peek at what's new in this update:
The African Royals DLC including two new civilizations!
Even more crash fixes and stability improvements!
Fix for mortars not attacking targets when ordered to attack-move along with other units.
A wealth of improvements for attack-move behavior.
Fixed an issue where the game could possibly soft-lock during startup if a user's key profile contained invalid hotkey mappings.
Lots of multiplayer fixes!
Fixed an issue that caused small sections of upgraded Aztec walls to not be displayed.
…and more!*
Head on over to the link below to check out the full patch notes!


Learn More…
Enjoy!