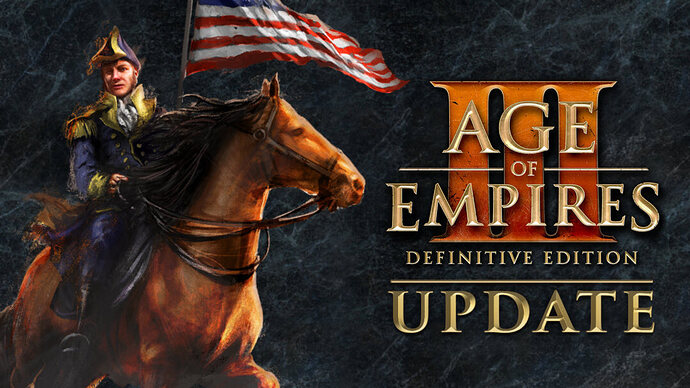 Age of Empires III: DE — Update 50830
Hello, adventurers! We have another exciting update for Age of Empires III: Definitive Edition!
There are lots of fantastic changes, improvements, new maps, and even some fun new unlockable warchief skins coming with today's patch.
This is just a small taste of what is coming in the latest update. For a more complete list, please visit our site and check out our blog. Happy Gaming!
While there are plenty of notable fixes and features to look forward to in today's build, here are some of the big highlights coming with this month's update:
New Game Mode: Empire Wars!

Age of Empires II: Definitive Edition Celebration Event

7 NEW Aztec Cards

Additional Aztec Homecity Customization

Unlockable Aztec Warchief skins

2 New American Maps and 1 New African Map

Gameplay tweaks to a range of 'underwhelming' units, including Jaguar Prowl Knights, Halberdiers and Grenadiers

Gameplay tweaks to United States units and Exploration Age Federal States

Unit selection cap raised from 50 to 60
Head on over to the link below to check out the full patch notes!
Learn More…
Enjoy!