This error shows all the time when playing a Mod.
This is a simple data Mod for the Protoy.xml file.
Until now the Mod was working with every patch release for the past several months…
Name of the published Mod - Large Armies.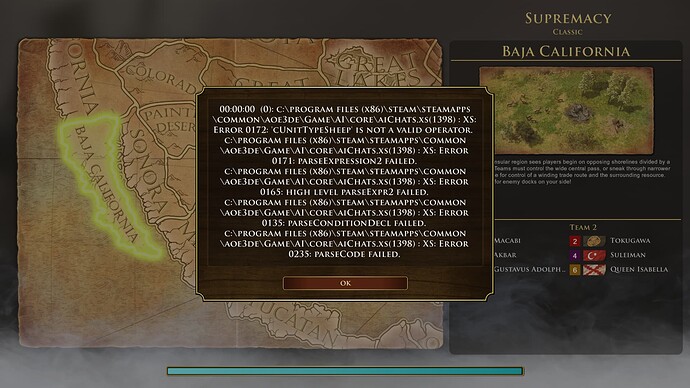 This started to happen after the release of March 15 patch.
Please fix the issue.