This happened during the same match on Hill and Dale map. Both the hard and hardest AI made weird choices with building placements when a landmark was involved. The Hard French AI built a market next to its already built Chamber of Commerce and it wasn't meant for training traders either, as the AI only started training those much later.

On the opposite team, the Hardest English AI started building a town centre and seconds later placed down the foundation of King's Palace right next to it and completed both.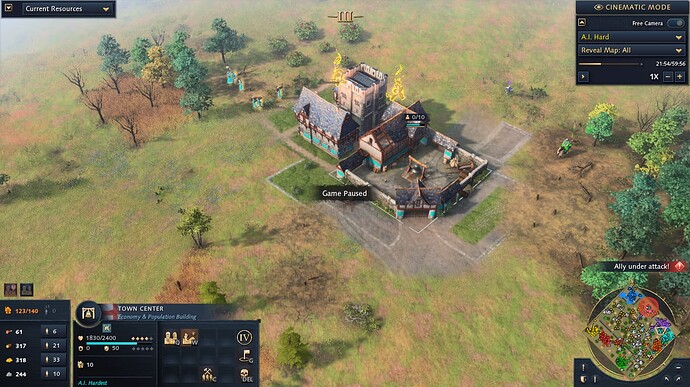 These issues seemed similar to me, but what's causing them may be different, since the English one happened just as age up became available.