GAME INFORMATION

These details are CRITICAL; DO NOT skip them or your issue may not be reviewed.
**GAME BUILD

#:

**13.2685
GAME PLATFORM: Steam
OPERATING SYSTEM: Windows 10
ISSUE EXPERIENCED

DESCRIBE THE ISSUE IN DETAIL (below). LIMIT TO ONE BUG PER THREAD.
Hi devs,
Here is a picture to explain the issue. Look at the AI's resource panel.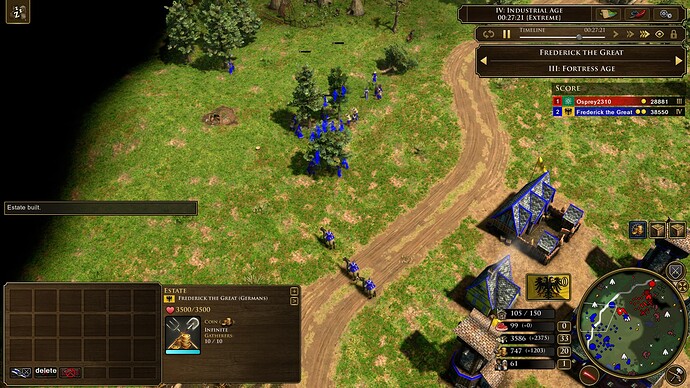 Having run out of natural resources, the AI is gathering wood to build mills and estates. In this game, it has already gathered 3500 wood and should have built those years ago. But it cannot stop gathering wood. Once it has enough wood for all estates and mills it will ever need, it then builds them. No food gathering during all this time, eventually cost AI the game.
Here's the game recording:
Record Game 2022-04-04 14-32-54.age3Yrec (16.6 MB)
FREQUENCY OF ISSUE

How often does the issue occur? CHOSE ONE; DELETE THE REST!
75% of the time / matches I play (FREQUENTLY)
EXPECTED RESULT

What was SUPPOSED to happen if the bug you encountered were not present?
The AI should spend its wood on mills/estates and not gather so much wood that just sits in the stockpile.