GAME INFORMATION

These details are CRITICAL; DO NOT skip them or your issue may not be reviewed.
GAME BUILD

#:

100.13.10442.0
GAME PLATFORM: Steam
OPERATING SYSTEM: Windows 10
ISSUE EXPERIENCED
Huntable animals spawn inside of European native side. It can also happen to sheep.
FREQUENCY OF ISSUE
Less than 25% of the time / matches I play (RARELY)
REPRODUCTION STEPS
Here's the steps to reproduce the issue:
Play a map with European style trade post sites.
???
Don't profit! You can't get at the food.
EXPECTED RESULT
All animals will be harvestable.
No huntable or capturable animals will be stuck such that they are unreachable by settlers to harvest their food.
IMAGE

ALWAYS attach a PICTURE (.jpg, .png, .gif) or VIDEO (.mp4, YouTube link) that highlights the problem.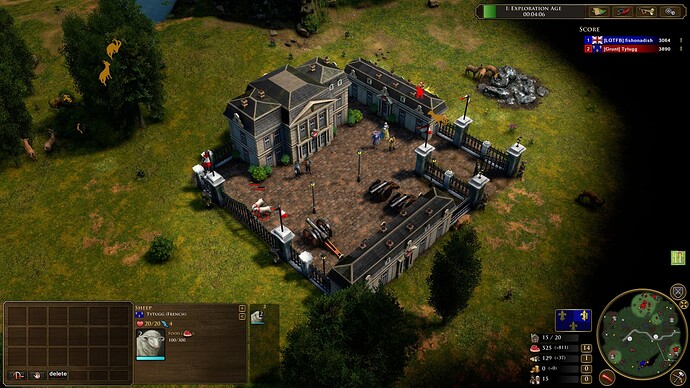 GAME FILES (SAVE / RECORDING)
I was not recording. But you can see what map it was based on the screenshots