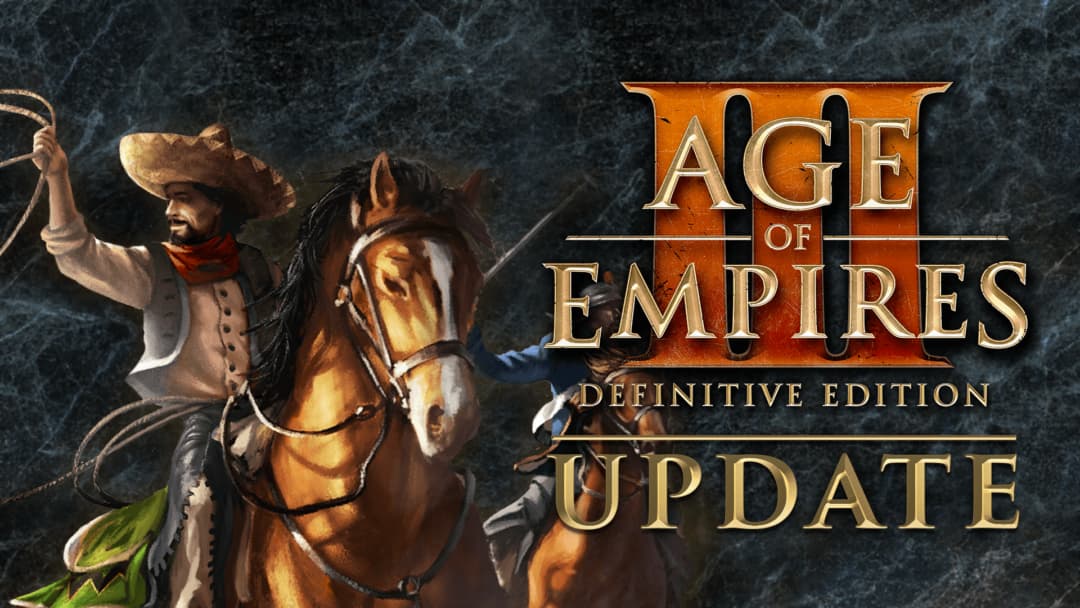 Highlights:
Welcome, trailblazers, to another exciting release for Age of Empires III: Definitive Edition!
There are some fantastic new updates to maps, a new mod rating system, and even a new civilization! While there are plenty of notable fixes and features in today's update, here are some of the big highlights of what you can expect to see:
** New Mexico Civilization DLC!*
** Maximum unit selection increased to 95*
** Unlockable US + Mexico Explorer skins*
** 6 NEW United States Cards*
** Updates to United States Federal Age-Up Cards*
** Loads of AI improvements!*
** American Map Updates: Texas, California, Rockies and Painted Desert*
** New Mods Star Rating system replaces the old Thumbs up system.*

Rest of the patch notes can be accessed by clicking on the link below or header graphic:


Age of Empires III: Definitive Edition — Update 54545 - Age of Empires
As usual- a lot of smaller and bigger adjustments, fixes and additions. Obviously, nothing to say about Mexico civ itself, but support for the game is still going strong.
Bumping unit selection limit to 95 alone is worth downloading this update tbh. I'm very happy to see numerous AI improvements, they are certainly needed and welcome.




Official news about release of Mexico civilization:

Introducing: the Mexico Civilization, new to Age of Empires III: Definitive Edition! - Age of Empires