A lot of people have been arguing that civs aren't unique enough.
This list is an attempt to make all the info about the civs we have currently known.
Unique Units: (this list has omitted semi-shared units, for example: Lancers and Culverin)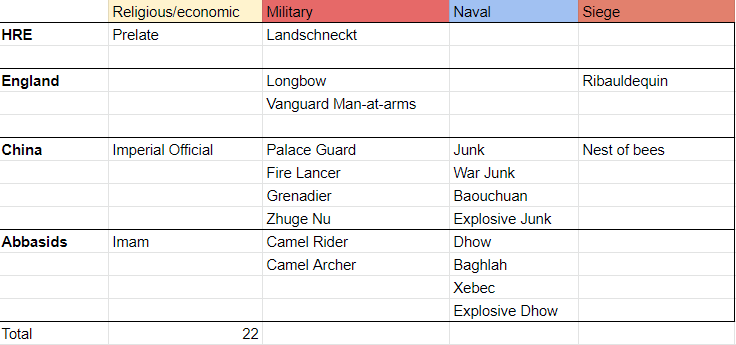 Of course uniqueness of civs goes further than just unique unit skins and names. Here is a list of every unique tech that supplements a civ's playstyle and even adds abilities to units. (notice some civs are intended to be more proficient at things than others)
Unique Techs: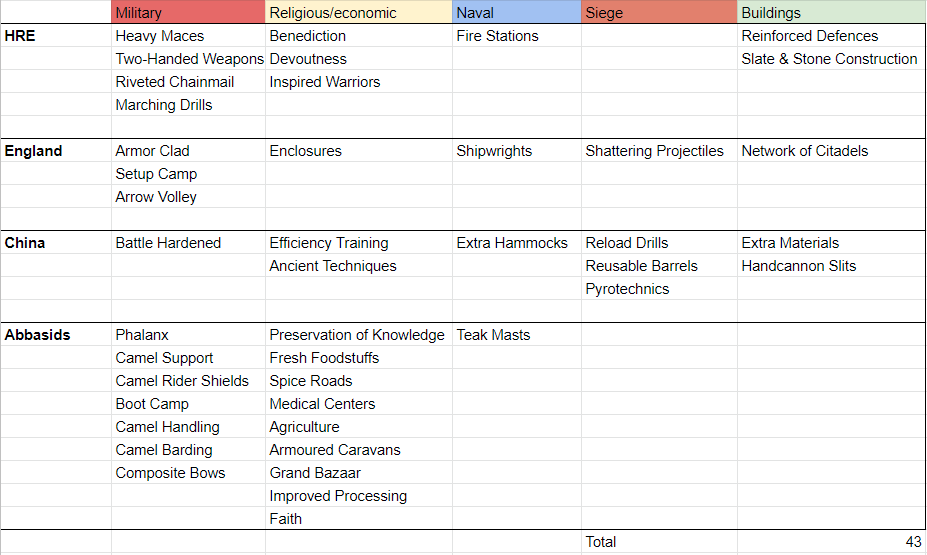 I will make a list of unique landmarks and their abilities later.
If I have missed anything feel free to point that out!