Aoe2 has been consistently popular since its release in 1999 due in part to its simple yet addictive gameplay, its historical setting and its active multiplayer community. It has seen a resurgence in popularity, thanks in part to the release of the Definitive Edition in 2019 that modernized graphics and introduced a lot of quality of life improvements to make the game less frustrating and more enjoyable. Since then we have seen many attempts to grow the game even further with the introduction of new DLCs and porting the game to Xbox to reach more players. Despite that the game is currently struggling to acquire new players most of which play campaigns for a limited time before they quit the game. This is likely due to the game's complex learning curve. The game can be difficult to learn for new players, and it can be challenging to compete against experienced players.
Continuing to rely on the current player base to purchase new DLCs won't keep the game alive in the future. If we want to ensure the continuous survival and growth of the game, we need to grow the player base while also keeping them hooked.
I think the devs should focus on bringing new quality of life features to the game making it aligns with todays competitive games norms to attract new players like what they did when they introduced the Definitive Edition. The aim is make the game less overwhelming for players in both Xbox and PC reducing the annoying obvious details we have to worry about while preserving the gameplay. The game became less frustrating when they introduced Farm auto reseeding to the game and allowed it to be more enjoyable.
So here's in my opinion what needs to be done:
Create a more enjoyable learning curve : this can be done by creating shorter casual game modes for new players reducing the number of units and buildings that players need to manage allowing them to improve while enjoying the game. Empire wars game mode is more suitable for new players because it skips the dark age part of setting the economy which is not the most enjoyable especially for beginners.

Communication : Communication is a huge part of a strategy game. Lack of communication can lead to a less enjoyable experience. Unfortunately age of empires 2 communication system doesn't fit today's competitive games norms. All we have is a useless flare system and chat which is not the best way to communicate while dealing with lots of settings. The solution is to use a better flare/ping system to alert your allies: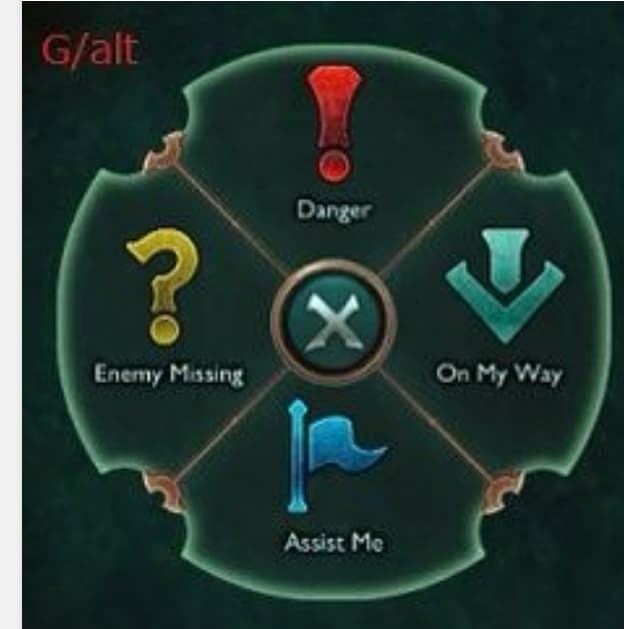 Making the game less overwhelming : These are the simplest things that don't look important but can have a lot of difference in a game with lots of settings especially for Xbox players. The aim is to simplify the mechanics reducing the number of actions we have to make while preserving the same gameplay:
– Having to deal with setting waypoints for obvious things. Fishing ships and trade carts going idle when spawned if we didn't set a waypoint to fishes or the furthest market while it's obvious that fishing ships and trade carts can only do one obvious job. So instead perhaps we should change the default situation for these units when spawned without a waypoint. The same for monks holding a relic unless it's ordered otherwise it's expected to bring the relic back to nearest monastery automatically. These things are overwhelming with a mouse and keyboard let alone for players with controllers.
– Select only unbuilt/unfinished foundations instead of selecting all similar buildings to cancel them quickly. When double clicking on an unfinished building it should only selects similar unfinished buildings. When double clicking on finished building selects both finished and unfinished. This allow us to both cancel unfinished foundations or manage all similar buildings.
– Ability to set a rally point for unfinished buildings. Currently when selecting all buildings finished and unfinished the rally point is set for only the finished ones.
– Add hotkey/Button for garrison spawned units in their building. Currently we have to assign each building separately using the mouse
– Luring deer: while luring deer using scouts was not originally intended when creating the game. It remained an important part of game mechanics. Everyone knows how frustrating luring deer can be and I think some tweaks needs to be done to make it less frustrating (like adding a new mechanic to scout to stick behind the deer every time it moves).
– Docks: The only building that can be used for trade, collecting resources and spawning military units. The current state of the building is impossible to micro and very frustrating to deal with. One of the reasons water maps being unpopular. Unfortunately, it has been neglected by devs when there're many possible solutions like splitting the building into three clickable parts each with its unique units, waypoints and keyboard shortcuts. One for trade, one for fishing ships and one for military. Like 3 buildings sharing the same foundation. Overall I think we should introduce more tweaks to water introducing new water units with unique mechanics for different civs ensuring balance for water maps.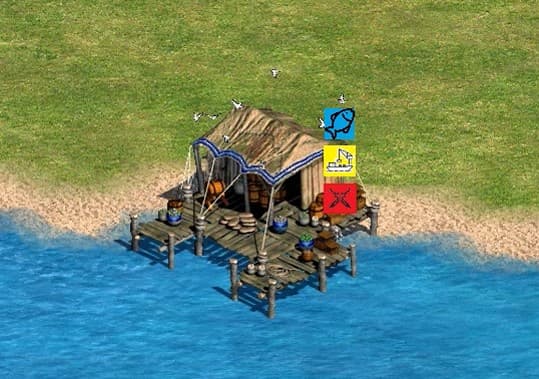 User Interface, Lobby: Outside the gameplay, User experience is terrible and there're a lot of changes that need to be done. I will mention the most important things.
– Preserving the party after finishing a game. It's very frustrating having to recreate a new party every time. starting another new game should be quick.
– Changing lobby options (like hide civs) without the need to recreate a new lobby.
– A good social system. I really hate not being able to see online players on other platforms or sending them invites multiple times before they receive and accept it. That's mandatory for a game that have both Xbox and pc players.
– Despite having the best content and best community on social platforms. Using the game feels very distant and this should be addressed by adding links and alerts about current events / tournaments.