GAME INFORMATION
These details are CRITICAL; DO NOT skip them or your issue may not be reviewed.
GAME BUILD

#:

20322
GAME PLATFORM: Steam
OPERATING SYSTEM: Windows 10
ISSUE EXPERIENCED
DESCRIBE THE ISSUE IN DETAIL (below). LIMIT TO ONE BUG PER THREAD.
The Aztec Mining card is bugged. It was supposed to swap the wood cost of Slingers and Coyotes to gold, but the gold cost is ADDED to the wood cost, instead,
FREQUENCY OF ISSUE
How often does the issue occur? CHOSE ONE; DELETE THE REST!
100% of the time / matches I play (ALWAYS)
REPRODUCTION STEPS
List CLEAR and DETAILED STEPS we can take to reproduce the issue ourselves… Be descriptive!
Here's the steps to reproduce the issue:
Send the Aztec Mining card
Go to War Hut and hover over the slinger or coyote button.
EXPECTED RESULT
What was SUPPOSED to happen if the bug you encountered were not present?
Card was supposed to replace wood cost with gold cost.
IMAGE
ALWAYS attach a PICTURE (.jpg, .png, .gif) or VIDEO (.mp4, YouTube link) that highlights the problem.
Image shows the modified cost.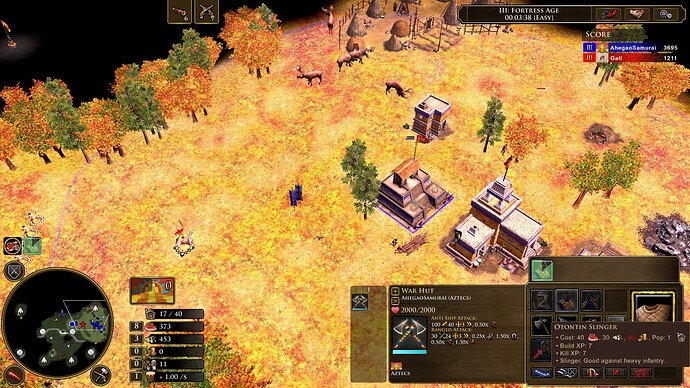 *