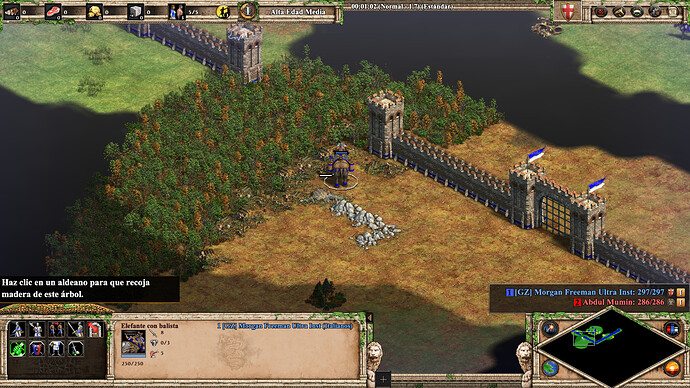 I try to read all updates about civ changes and gameplay changes but, i didn't read about Khmer Actually Ballista Eles can't cut woods anymore. I tried today to play khmer flank in arena, trying to pass through enemie base and I simply couldn't. I lose that game bcs its impossible to do.
Next to this i tried some plays in scenario editor and not simply can't cut woods, now Ballista Eles, suffers an strange targeting behavior.
This game has a lot of bugs, sadly.