GAME INFORMATION
GAME BUILD

#:

101.101.51737.0 7126076
GAME PLATFORM: Steam
OPERATING SYSTEM: Windows 7
ISSUE EXPERIENCED
Ballistics doesn't reach units moving in straight lines in certain situations. The issue occurs with faster moving units, moving far enough from the target firing, perpendicular to the direction of arrows or moving away from the target.
Will tipically happen when a Hussar runs through a post-imp castle at around maximum range distance, but may happen as well with slower units as knights, being shot by lower range targets such as arbalesters.
FREQUENCY OF ISSUE
REPRODUCTION STEPS
Here's the steps to reproduce the issue:
Go to scenario editor
Give player 1 a fast moving unit (such as light cavalry or a knight), give player 2 any target that can shoot arrows at long range (such as a castle or a tower). Set both player's starting age to post-imperial.
Test the scenario and run your fast moving unit near the firing target.
It is crucial that you move as far away as possible, with the target is still able to shoot, and in a straight line.
EXPECTED RESULT
If the unit is moving in a straight line, ballistics should ensure that the fire ALWAYS reaches the moving target
IMAGE & VIDEO
Here is an editted clip from TheViper where the issue occurs. Clip starting at 5:56 and until 6:14 TheViper Stream Highlights #16 - YouTube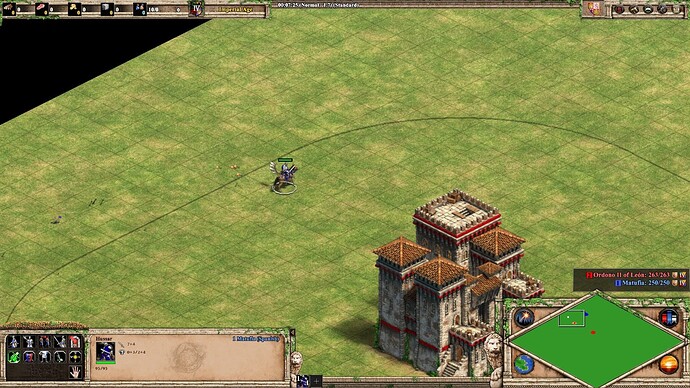 In the picture you see a Hussar running under castle fire with ballistics
in a straight line
, but the arrow fire is not hitting the moving unit.