GAME INFORMATION
GAME BUILD

#:

47820
GAME PLATFORM: Steam
OPERATING SYSTEM: Windows 10
ISSUE EXPERIENCED
The black forest map can give one side all the ponds and the only set of 6 boars.
FREQUENCY OF ISSUE
Less than 25% of the time / matches I play (RARELY)
REPRODUCTION STEPS
Here's the steps to reproduce the issue:
Generate a lot of maps in 4v4.
See if any of them give all the ponds to one team, as well as putting the group of 6 boar in an uncontestable zone.
EXPECTED RESULT
Food sources should be evenly distributed or at least equally contestable between the two teams.
IMAGE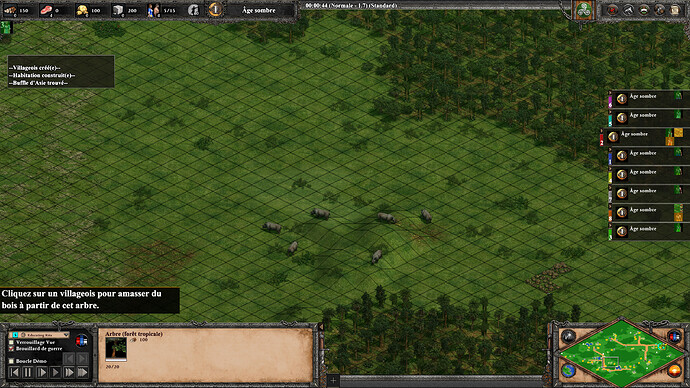 GAME FILES (SAVE / RECORDING)
MP Replay v101.101.47820.0 @2021.05.27 201915 (2).aoe2record (2.5 MB)