GAME INFORMATION
GAME BUILD

#:

101.101.51737.0 7126076
GAME PLATFORM: Steam
OPERATING SYSTEM: Windows 10
ISSUE EXPERIENCED
Since the rearrangement of the scoreboard, it's now possible for both MVP badges to go to players on the same team, instead of one per team.
FREQUENCY OF ISSUE
Most of the time. Haven't noticed all of them.
REPRODUCTION STEPS
Play a team game.
Look at the stats page.
EXPECTED RESULT
One MVP badge should be awarded per team.
P.S. Unrelated, but it would also be nice if, in addition to the teams being grouped together like they are now, the players were also displayed in order within the team: 1/3/5/7 and 2/4/6/8. Would make it easier and more consistent to find who you're looking for…
IMAGE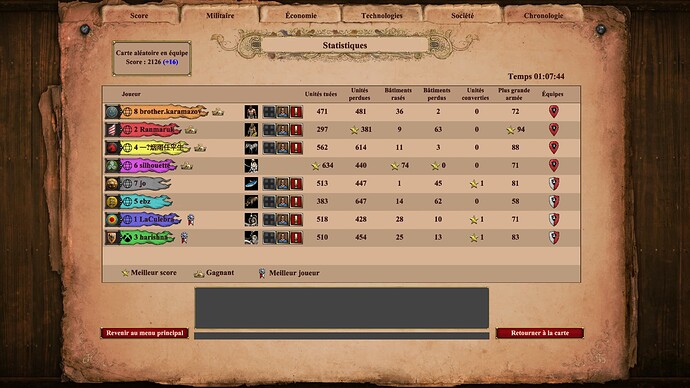 GAME FILES (SAVE / RECORDING)
MP Replay v101.101.51737.0 @2021.08.13 162832 (7).aoe2record (2.7 MB)