GAME INFORMATION

These details are CRITICAL; DO NOT skip them or your issue may not be reviewed.
GAME BUILD

#:

66692
GAME PLATFORM: Steam
OPERATING SYSTEM: Windows 10
ISSUE EXPERIENCED

DESCRIBE THE ISSUE IN DETAIL (below). LIMIT TO ONE BUG PER THREAD.
After changing the range of any units(melee or ranged), maybe there are ways to set it back to Zero that I could not find yet, there are no simple ways like using change object range(set or subtract) to make it Zero.
The Range is always 0+1 no matter how many subtractions or sets were done after making it larger than 0.
And the effect that 0+1 in melee unit is that it can attack like lancer and kamayuk.
Is there any way to do what is supposed to be done?
Thank you for your time if anyone notices this.
FREQUENCY OF ISSUE

How often does the issue occur? CHOSE ONE; DELETE THE REST!
100% of the time / matches I play (ALWAYS)
REPRODUCTION STEPS

List CLEAR and DETAILED STEPS we can take to reproduce the issue ourselves… Be descriptive!
Here's the steps to reproduce the issue:
Use the 'Change Object Range' effector in Editor and add/set any value greater than 0 on any unit(No matter melee/ranged).
Attempt to use the 'Change Object Range' effector and add/set/subtract range back to 0.
As you will see, units' range will remain 0+1 and that means they will attack like lancer/kamayuk.
EXPECTED RESULT

What was SUPPOSED to happen if the bug you encountered were not present?
You have to let us change the range of (At least) any melee unit back to 0 which is what melee units are supposed to be.
IMAGE

ALWAYS attach a PICTURE (.jpg, .png, .gif) or VIDEO (.mp4, YouTube link) that highlights the problem.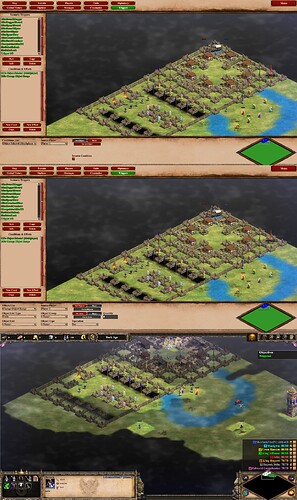 GAME FILES (SAVE / RECORDING)

Attach a SAVE GAME (.aoe2spgame) or GAME RECORDING (.aoe2record) of the match where you encountered the issue. Link it below if using an external file service.
Reported to the support team and was told to address Community Forums and submit a post on here, and
she is sure other Content Creators & Moderators will be able to assist me in this regard.