GAME INFORMATION

These details are CRITICAL; DO NOT skip them or your issue may not be reviewed.
**GAME BUILD

#:

**nowadays and since age 3 DE first game
GAME PLATFORM: Steam
OPERATING SYSTEM: Windows 10
ISSUE EXPERIENCED

DESCRIBE THE ISSUE IN DETAIL (below). LIMIT TO ONE BUG PER THREAD.
Idle villagers not being counted properly in some games - #4 by IkoKnight8151.
read november 21 post on that post
FREQUENCY OF ISSUE
100% of the time / matches I play (ALWAYS)
REPRODUCTION STEPS

List CLEAR and DETAILED STEPS we can take to reproduce the issue ourselves… Be descriptive!
Here's the steps to reproduce the issue:
put 30 villagers on berrybushes
when the berrybush is depleted villagers stay in the same body position that they were while gathering food from berrry, but the berry dissapeared
Computer thinks they are still working because the body position they have, so they are not reported as idle villagers
EXPECTED RESULT

What was SUPPOSED to happen if the bug you encountered were not present?
villagers are detected as idle when not gathering no matter their body position, so we can put them to gather food
developers fix bugs on 1 month and not years

a list on bugs being attended by the developers and time of presence of bugs shown on a fixed topic here in the forum
IMAGE

ALWAYS attach a PICTURE (.jpg, .png, .gif) or VIDEO (.mp4, YouTube link) that highlights the problem.
see link above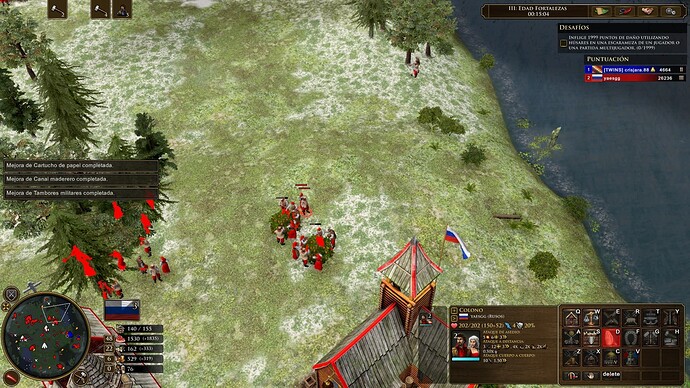 GAME FILES (SAVE / RECORDING)

Attach a SAVE GAME (.aoe3Ysav) or GAME RECORDING (.aoe3Yrec) of the match where you encountered the issue. Link it below if using an external file service.