GAME INFORMATION

These details are CRITICAL; DO NOT skip them or your issue may not be reviewed.
GAME BUILD

#:

85208
GAME PLATFORM: Steam
OPERATING SYSTEM: Windows 10
ISSUE EXPERIENCED

DESCRIBE THE ISSUE IN DETAIL (below). LIMIT TO ONE BUG PER THREAD.
When changing Aoe2's menu background via a mod, the Return of Rome background is also changed to this new background. This does not happen in the current stable build of the game, only the preview.
FREQUENCY OF ISSUE
Always
REPRODUCTION STEPS
Download a menu background mod (I used Anniversary2021 - Main Menu)
restart the game
Notice how RoR and AoE2DE now use the same background
EXPECTED RESULT

What was SUPPOSED to happen if the bug you encountered were not present?
AoE2's background is changed, but AoE1's menu background is a seperate thing (possibly could be changed seperately?)
IMAGE

ALWAYS attach a PICTURE (.jpg, .png, .gif) or VIDEO (.mp4, YouTube link) that highlights the problem.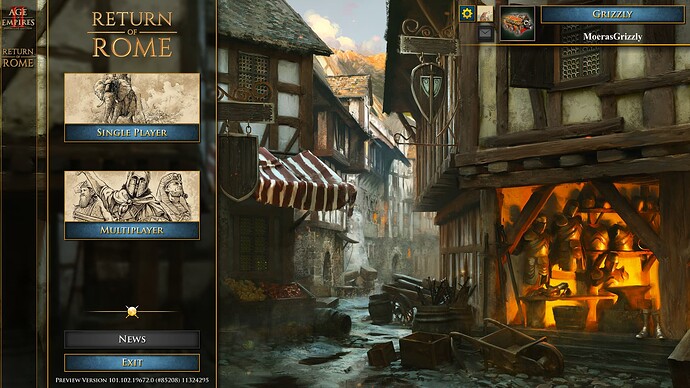 (that remake of the old classic is incredibly sexy)