GAME INFORMATION
These details are CRITICAL; DO NOT skip them or your issue may not be reviewed.
GAME BUILD

#:

7486483
GAME PLATFORM: Steam
OPERATING SYSTEM: Windows 10
ISSUE EXPERIENCED
DESCRIBE THE ISSUE IN DETAIL (below). LIMIT TO ONE BUG PER THREAD.
Another case of cheating, he deleted everything at 0.1 seconds, got him twice in the MM and got punished for resigning early…
FREQUENCY OF ISSUE
How often does the issue occur? CHOSE ONE; DELETE THE REST!
It can happen to anyone who came across to him, dunno if its one guy, but each nick has a different nationality, maybe hes using vpn, so next time you close his nick, add a mac ban.
IMAGE
ALWAYS attach a PICTURE (.jpg, .png, .gif) or VIDEO (.mp4, YouTube link) that highlights the problem.
This is his steam id =https://steamcommunity.com/id/dfjfdj/
His aoe2-net profile =https://aoe2.net/#profile-7138612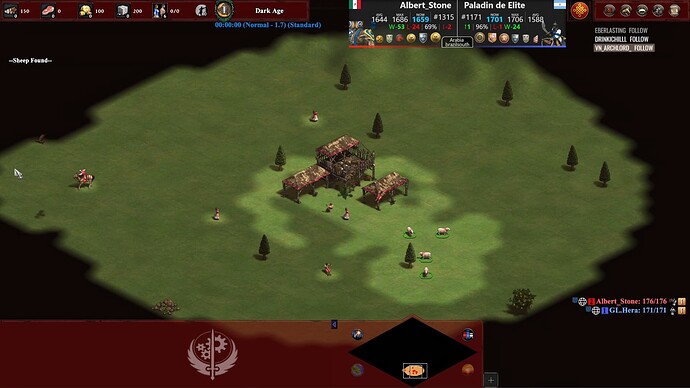 GAME FILES (SAVE / RECORDING)
Attach a SAVE GAME (.aoe2spgame) or GAME RECORDING (.aoe2record) of the match where you encountered the issue. Link it below if using an external file service.