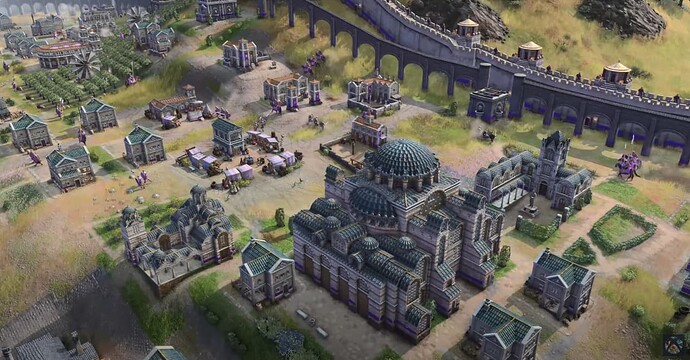 New Byzantine details, as I expected those spearmen are indeed equipped with shields, I wonder if they're a new unique unit or the shields can be acquired from upgrades.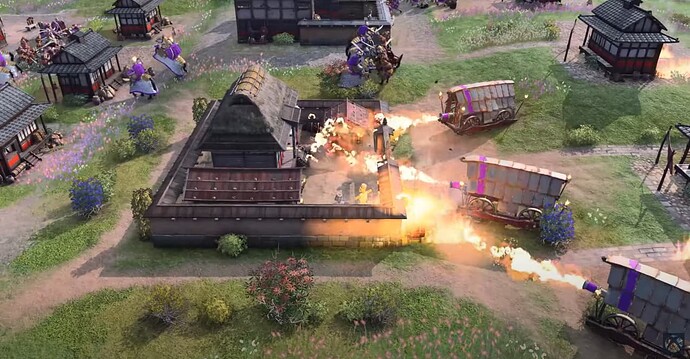 Rams equipped with flamethrowers or flamethrowers can fire from the inside as well?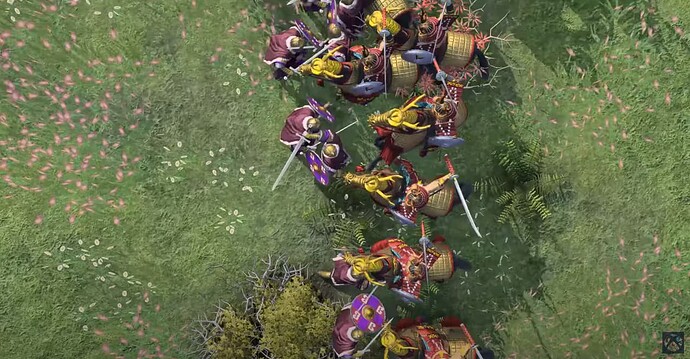 Kinda disappointed that they went for the Palailogos family crest rather than the chi ro symbol.
It's quite surprising how accurate they modeled the Byzantine army compared to the Japanese (their heavy cav still have shields).