I know it's not a good idea talking about balancing before the new civ is even out, but here are some questions I have.
First look at the base stats of chinaco: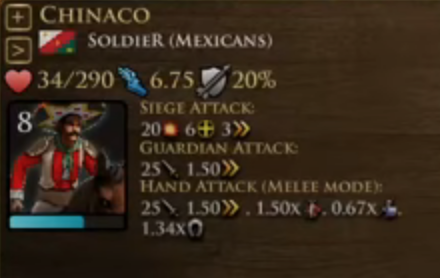 Basically a weaker hussar with a small bonus on both infantry (not heavy) and cavalry.
As a result, it deals 33 damage to cavalry, almost on par with hussars, taking into account the lower hp.
And I do not really see the point of this. Why not simply make the base damage higher and give it a smaller bonus on infantry?
The only difference at present is that it does a little less damage to…artillery and villagers? This is trivial because they are already very vulnerable to melee cavalry.
(I have the same problem with Lifidi Knight. The dual armour simply gives it more "effective" hp against most units except artillery, but no one would be hitting them with artillery anyway. Seems to me somewhat unnecessary)
And they also get a caballero card: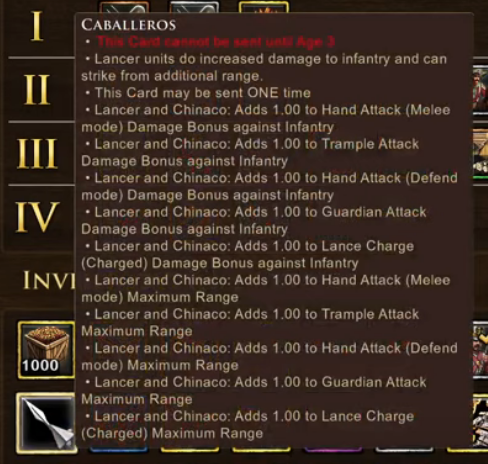 EDIT2: this results in 1.67x against heavy infantry that are supposed to counter it. That bonus may be too drastic, but I'll test later.
Something off topic:
(1) Are we getting the same charge ability for other lancer-type units?
(2) There are already quite a few lancer type units (hand cavalry with bonus on infantry) out there like Jat lancers and Tokala. Maybe consider a new "lancer" tag?