In a recent game, I was able to make grenadiers as the Song dynasty. In said game, I built all of the wonders needed to level up-to the Ming dynasty; advancing to Ming unlocked the grenadiers. Afterwards, if I build all of the Song wonders, I will leave the Ming dynasty and enter the Song dynasty with no way to change dynasties; however, I'm not sure that is what is intended.
Said game was played on 5.0.7989.0 on a Windows PC (i5-1135g7, 20GB RAM).
See attached image.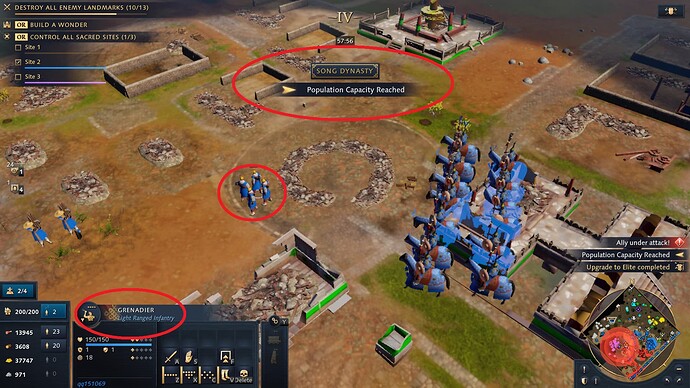 Red circles highlight the "Song dynasty", "units selected", and "grenadiers" moving from top of the image to bottom.