This one might seem familiar to those that have seen Ropi's Eastern Europe mod, that's because I was his consultant on ideas for Romania in that mod.
OVERVIEW
Romania is a Mediterranean European civ with a focus on hit and run tactics, economy, and especially livestock.
Romanians have a General that can plant an Inspiring Flag.
Romanians starts with 2 sheep and get access to the Fulling Mills card.
Romanian Mills have unique upgrades that affect all food gathering, similar to Native American farm upgrades.
Romanian Settlers gather from Mills and Livestock 10% faster.
Instead of mercenary shipments, Romanians get Russian Consulate unit shipments.
UNIQUE UNITS
Dorobanț (pl. Dorobanți) - Romanian mukseteer armed with yataghan in melee. Stats identical to the Revolutionary unit when upgraded to Imperial Dorobanț.

Partisan - Romanian melee infantry armed with a Partisan (that thing Claude-Pierre Pecaudy is wielding). They're Royal Guard units that upgrade into Voinici (sg. Voinic) at Guard level.

Balkan Lancer - Romanian cavalry armed with lance and bow, similar to a Qizilbash. They're Royal Guard units that upgrade into Călărași (sg. Călăraș) at Guard level. Călărași use rifles instead of bows.

Roșior (pl. Roșiori) - Dragoon with 15% more attack and 10% more speed, but 15% less hit points. Like the revolutionary unit. They have red jackets and use other areas to show player color, similar to the new redcoats.

POLITICIAN
Romanian politicians work similar to African alliances, each age adding a new one. Unlike alliances, they do not unlock new techs, but instead unlock new cards, as with Federal States.
The Archbishop (II)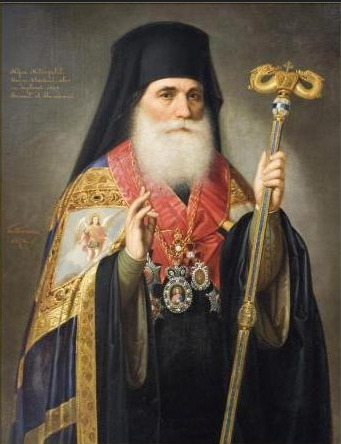 Ships: 1/2/3/4 Priest(s) and 2/4/6/8 Settler(s).
Cards
Autonomous Church (II): Churches trickle Coin instead of Experience.
National Banking (II): Delivers a Bank Wagon and enables Banks (build limit of 1).
The Lawyer (II)
Ships: 3/5/10/15 Dorobants.
Cards
Light Industry Reforms (II): Mill and Estate upgrades are free.
Heavy Industry Reforms (IV): Ships 1 Factory Wagon.
The Freemason (II)
Ships: Crates of 500/700/1500/2500 Food.
Cards
Universal Suffrage (II): Upgrades Settlers to Citizens, which cost 80 coin instead of 100 food.
Agrarian Reforms (II): Settlers gather from Mills and Estates 15% faster.
The Publicist (II)
Ships: 2/4/6/8 Courer des Bois, Crates of 200/500/1000/2000 Food.
Cards
Protectionism (II): Trade Routes generate 20% more resources (but not Experience).
French Alliance (III): Ships 12 Gendarme Cuirassiers (Consulate units).
The Critic (II)
Ships: 1/2/3/4 Outpost Wagon(s) and crates of 200/500/1000/2000 Gold.
Cards
Modern Education (II): Delivers 2 Surgeons and enables their training at the church.
Westernization (III): Grants Veteran upgrade to all Barracks and Stable if they were not already Veterans.
The Historian (III)
Ships: 1/2/4 Covered Wagon(s), +1/2/4 Town Center Build Limit
Cards
Academic Zeal (III): Delivers books of XP for every past and future shipment of resource crate cards. 100 xp for cards of 300 resources, 300 XP for cards of 600 and 700 resources, and 500 XP for cards of 1000 resources.
Transylvanian Interests (III): Ships 1 Royal Embassy wagon. Grants an automatic House of Habsburg alliance, similar to the Tammany Festival card.
The Journalist (IV)
Ships: 8/15 Skirmishers, 1 Fort Wagon.
Cards
Hybrid Doctrine (IV): Buildings are 20% cheaper and are built 20% faster, but Settlers are 20% more expensive.
Urban Proletariat (IV): Delivers 4 Artisans (Villagers that work very fast but lose HP over time) and enables their Muster (similar to Levy) at the Town Center.
The Marshall (V)
Ships: 4 Blockhouse Wagons, 1 Factory Wagon.
Cards
Republicanism (V): Delivers a dorobant for all past and future shipments.
Fascism (V): Delivers a settler for all past and future shipments.
CARD IDEAS

Turkish Merchants (I): Ships 3 trading post wagons


Moonshine Breweries (I): Houses trickle a small amount of coin.


Moldavian Pastures (II): Allows mills to double as Livestock Pens similar to Native American Farms.


Wooden Churches (I): Romanian churches are 30% cheaper and 30% faster to build, but have half the normal health. Increases church build limit to 3 and ships 2 Church Wagons.


Russian Protectorate Company (II) (400 food): 4 Siberian Cossacks


Russian Protectorate Force (III) (800 food): 10 Siberian Cossacks, 1 Culverin


Russian Protectorate Army (IV) (1000 food): 10 Bashkir Ponies, 2 Culverin


Edict of Turda (II): Grants unique Romanian techs at the church:
Fountain Pen (II) (1500 Gold): Research is 20% Faster
Székelyi Garrison (III) (1000 Food): Ships 20 Jaegers.
Székelyi Lancers (III) (1000 Gold): Ships 6 Bosniaks.