GAME INFORMATION
These details are CRITICAL; DO NOT skip them or your issue may not be reviewed.
GAME BUILD

#:

######
GAME PLATFORM: Steam / Microsoft Store
OPERATING SYSTEM: Windows 10 / Windows 8 / Windows 7 / Mac / Linux
ISSUE EXPERIENCED
DESCRIBE THE ISSUE IN DETAIL (below). LIMIT TO ONE BUG PER THREAD.
Berber vils are supposed to gather more than then normal vils on natural resources and that is true. However, I want to ask if these increased rates are the base rate for the unit or is an increase from the normal vil gather rate and is this intended?
To illustrate here are the hunt gather rates without any upgrades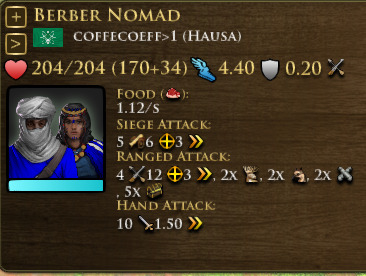 And here it is after village dogs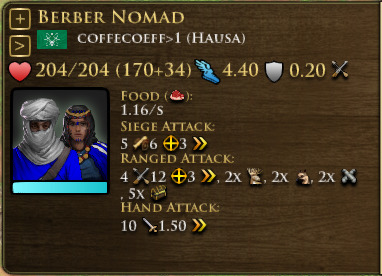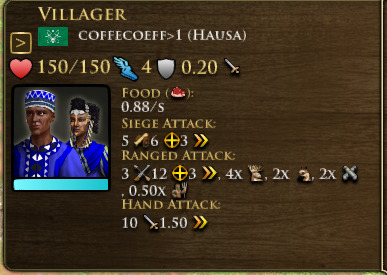 They receive the same absolute increase which shouldnt be the case if the 1.12 f/sec gather rate is the base rate for the berber vils.
This is different when compared to say the CDB, which has its own base gather rate and therefore scales with that base rate, example with Cree CDB and hunting eagles, which also gives 5%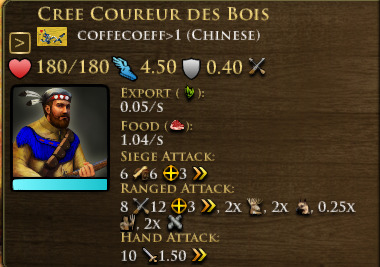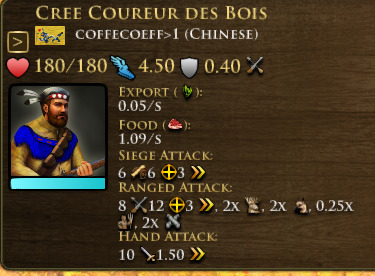 FREQUENCY OF ISSUE
How often does the issue occur? CHOSE ONE; DELETE THE REST!
100% of the time / matches I play (ALWAYS)