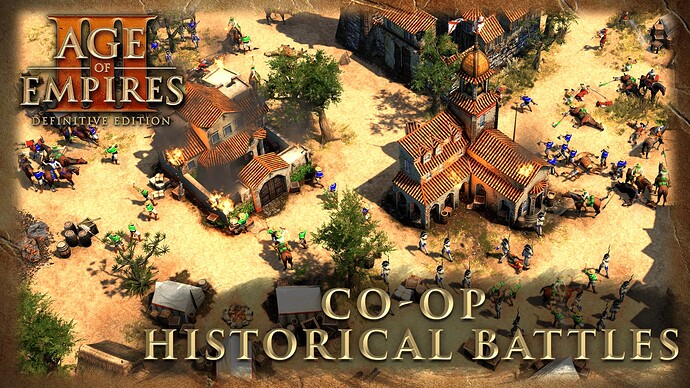 A new adventure awaits you in the latest update for
Age of Empires III: Definitive Edition
!
The new Co-Op Historical Battles are now available, bringing a co-operative multiplayer experience to the vivid historical and objective based content you love, now with a friend. We're thrilled to bring you this co-opportunity to play and experience the game as never before! The best part? Only owners of the DLC need to host the associated Historical Battles and anyone can join, even if they don't own the DLC!
You'll find plenty of information in our blog around how to get access, what to expect from Co-Op, and how we plan to follow up. Read more here: What You Need to Know About Co-Op Battles in Age III: DE
Make sure you let us know what you think here!