So I played a game where I had access to 3 goon type mercs and just wanted to make a few notes/many sugesstions for changes (played as China)
First the Kanuri Guard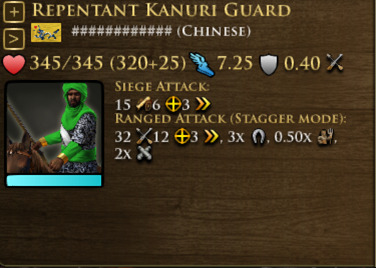 They feel are surprisingly bad to me as a goon unit because their attack was mediocre and while they are good at tanking range, they are squishy in melee. They are cheap and only cost 2 pop so maybe they are balance?? They do have 300 more Range hp then Black rider but 10 less attack.
Then the Zenata Rider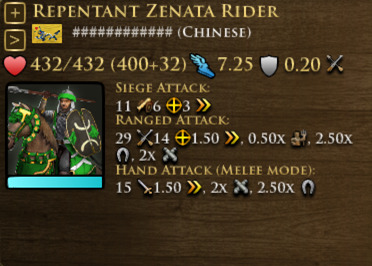 they are basically upgraded Manchus with the same ATK, HP, ROF but with increased range and different resists (animation makes the rider feel a bit faster, but i can't confirm)
I think they are a bit too similar to one another I feel, suggest to reduce base HP of Zenata Rider so that they have same range HP as Manchus, that way they are more vulnerable to cavs as well. ( so about 320 HP). This make them have to kite rather then try to stand and tank hits.
OR
reduce their range to 10 and keep their other stats to make them sort of like close range DPS units