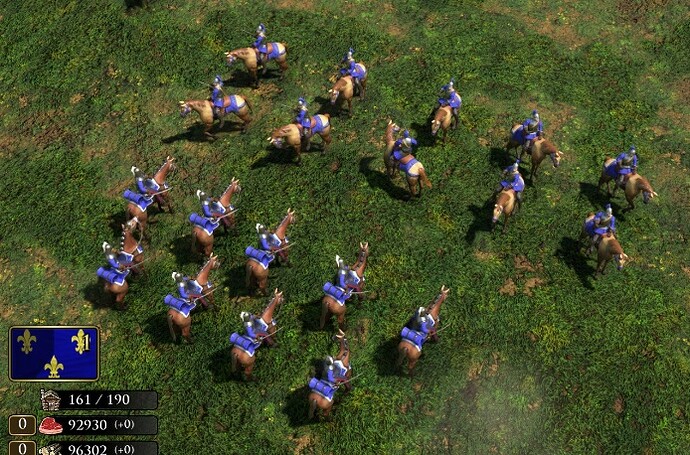 Can you distinguish which ones are French Cuirassier and which ones are Dragoon?
I can't. I should probably go to the eye doctor.
Probably one of the reasons why some people can't like AoE3.
If I knew how to make a 3d mod I would directly make Heavy Cavalry ride white horses and let all Dragoon ride black horses.