GAME INFORMATION
GAME BUILD

#:

101.101.46295.0 6421374
GAME PLATFORM: Steam
OPERATING SYSTEM: Windows 10
ISSUE EXPERIENCED
DESCRIBE THE ISSUE IN DETAIL (below). LIMIT TO ONE BUG PER THREAD.
In the third mission of Yodit's campaign, A Fallen Crown, Dagnajan's army doesn't march with his king, it's immobile in its starting position. Sometimes also Dagnajan doesn't march toward Dargindas' castle, but stops at player orange's first acampment.
FREQUENCY OF ISSUE
50% of the time / matches I play (FREQUENTLY)
I tried the scenario two times: the first time Dagnajan's army attacked, the second one it didn't.
REPRODUCTION STEPS
List CLEAR and DETAILED STEPS we can take to reproduce the issue ourselves… Be descriptive!
Here's the steps to reproduce the issue:
Play "A Fallen Crown", Yodit's campaign third mission
Wait for Dagnajan attack.
3.Notice that Dagnajan with his full army doesn't attack Dargindas' castle
EXPECTED RESULT
What was SUPPOSED to happen if the bug you encountered were not present?
Dagnajan with his full army would attack Dargindas' castle if the bug weren't present.
IMAGE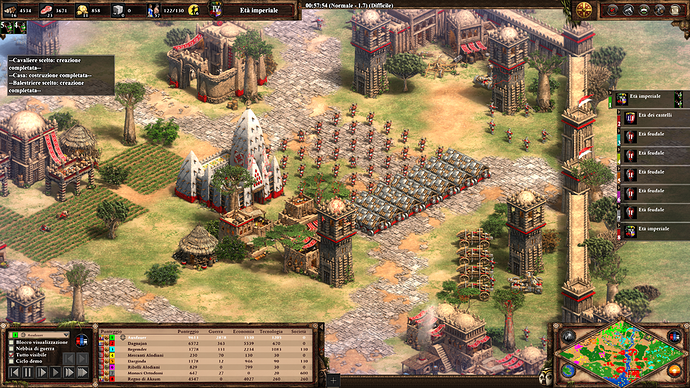 GAME FILES (SAVE / RECORDING)
SP Replay v101.101.46295.0 @2021.04.16 162737.aoe2record (6.3 MB)