Introducing Dark Terrains, a terrain mod for Age of Empires 2 that reduces the brightness of the original terrains and adds a sleek, visually-appealing aesthetic.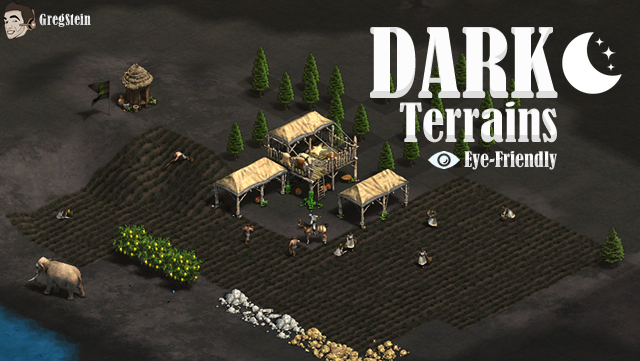 This mod not only improves the gameplay experience by reducing eye strain caused by prolonged exposure to screen light, but it also enhances the overall look of the game.
Upgrade your Age of Empires 2 experience with Dark Terrains, play more games and give your eyes a break.